Be The Life of the Party
Whether you are hanging out with friends or going out to meet new people, being able to perform magic will make you be interesting
Improve Public Speaking Skills
Whether you are in a social place, presenting at school, or in a professional work setting, the public speaking skills needed to perform magic well will
make you be engaging
Make New Friends Easily
Whether you are in a new environment and you want to make new friends or if you are looking for a romantic date, having the skills of a magician will make you be social
Build Hand Eye Coordination
Similar to concentration gained in the gym, the hand eye coordination learned in sleight of hand magic will make you learn to train for goals and be focused
Gain
Confidence
Whether you are a shy introvert or if you are already outgoing, the reaction you get from sharing amazement will make you be more confident
Learn Sleight of Hand & Illusions
Whether you are a beginner performing self working magic tricks, or if you are learning advanced sleight of hand illusions, magician skills will make you
be amazing
AMAZING MAGIC TRICKS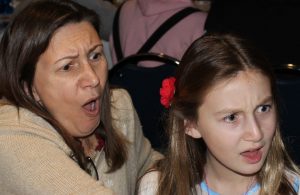 -Card Magic
-Coin & Money Magic
-Rubberband Magic
SLEIGHT OF HAND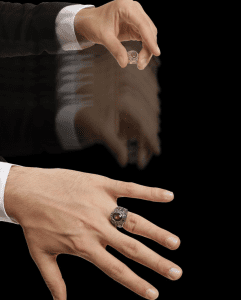 -Ring Sleights
-Card Sleights
-Coin Sleights
MIND BLOWING MENTALISM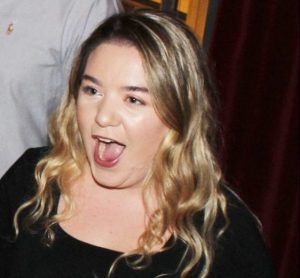 -Mind Reading Stunts
-Psychic Prediction illusions
FANCY CARD Flourishes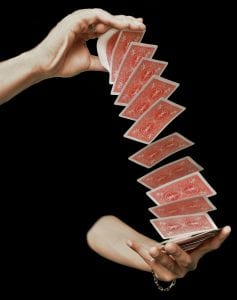 -Card Fans
-Card Cuts
-Card Shuffles
These Lessons are GREAT for Beginner, Intermediate & Advanced Students of Magic
These Lessons Take Years Off the Learning Process
These Lessons Share the Insider Secrets of How to do Magic & How to Perform Magic – "It's Not what you do it's how you do it."
These Lessons Teach Magician Skills as well as LIFE SKILLS – a true magician is: Respectful, Prepared, Enthusiastic, Confident, Humble, Creative, Authentic & Giving
My name is Ivan Stratienco
I am a full time magician that performs at parties, special events and restaurants. I  received the Louis Tannen's Creative Dude Award in honor of beloved magician Marc Nathan Sicher and I broke the Guinness World Record for the fastest sleight of hand with a deck of playing cards.  I wasn't always 'The Amazing Ivan.' I used to be a shy introvert. I was anti-social, nervous all the time and I had no passions. I was boring with no focus or goals.
Then one day when I was 12 years old, my dads shocked reaction to a magician on TV, David Blaine, got me interested in learning magic. I learned a simple trick online and after getting a few impressed reactions, I was hooked! I consumed all things magic related that I could get my hands on. I convinced my dad to bring me to the magic shop many times and to buy me beginners magic props, books and instructional VHS tapes. I asked for magic tricks for Christmas and birthdays. The more I learned and performed for classmates and family, the more respect I got, the more amazed reactions I got and the more friends I made.
I found out about magic lectures where professional magicians would teach there own unique magic creations. I attended every magic lecture that came to my area. Learning magic from books felt like trying to read hieroglyphics and having a live instructor was way better. The pro magicians giving lectures would share the smallest details which made the biggest difference. They explained their magic in simple, easy to understand terms. If I had a question about a specific trick they would answer it.
I also attended every public magic show I could find. Seeing how pro magicians worked a crowd was inspirational. One of the magicians I saw perform at my middle school, The Magic of Amore, James Lazzarinni, was very kind to me after his show. He gave me a magic prop called the hot rod and taught me a rubberband trick that I asked about. He also told me I need to attend Tannen's Magic Camp: The real life Harry Potter school for wizards. My parents couldn't afford to send me to magic camp but I was determined. When I turned 14 I got my first job at Dunkin Donuts where I was paid $5.25/hour.
I saved up and in 2004 I attended magic camp for the first time. Over 100 young magicians from all over the world gathered for a week to become better magicians. After only a few minutes on the first day of camp, I realized I had a lot to learn. Everyday at camp was filled with magic. From magic classes to magic workshops and full evening after dinner magic shows led by the worlds best magicians. Magic was done in competitions, during meals and even when it was supposed to be lights out! Everyone loved magic like me and I learned a lot from instructors and campers alike. I felt at home at magic camp. Some of my best friends were kids I met that first week of camp.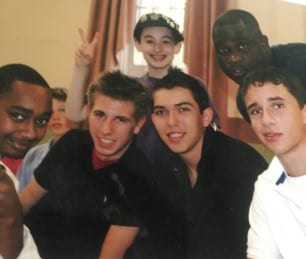 After my first summer at camp I started accepting invitations to perform at parties. By the time I was 18  I was working with 3 different entertainment agencies being hired to entertain at racetracks, family picnics and corporate events. I was a student of Tannen's Magic Camp from 2004-2007 when I received the Creative Dude Award.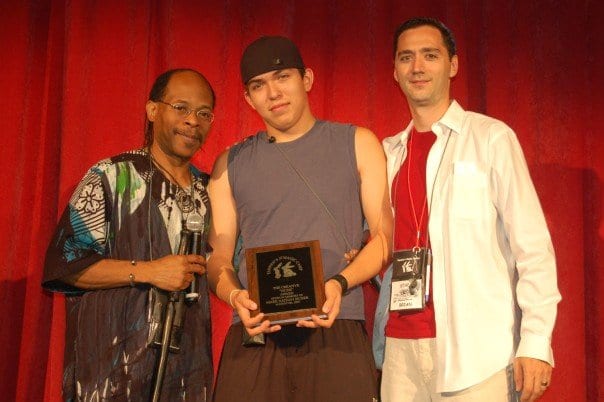 Later, I ran the magic camp at the local magic shop for a few years while performing more and more. I began giving 1-on-1 and group lessons. I expanded my act from up-close mingling magic to a full standup show. I eventually returned to Tannen's Magic Camp as a counselor/instructor. Over the years I fell in love with performing and teaching magic. It became a passion of mine to give future magicians the tools they need to succeed like the magic lecturers and camp instructors gave me. I'm confident that my magic lessons will make anyone interested in magic into a better magician. I look forward to sharing my secrets gained over many years with new students.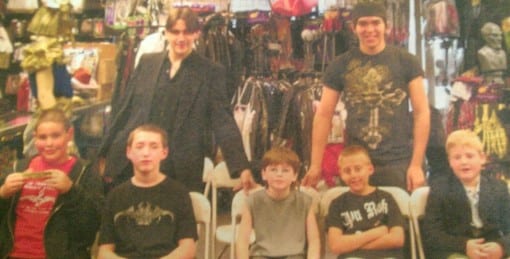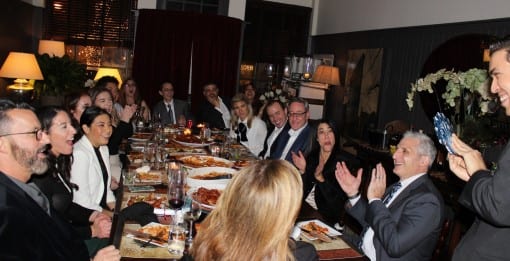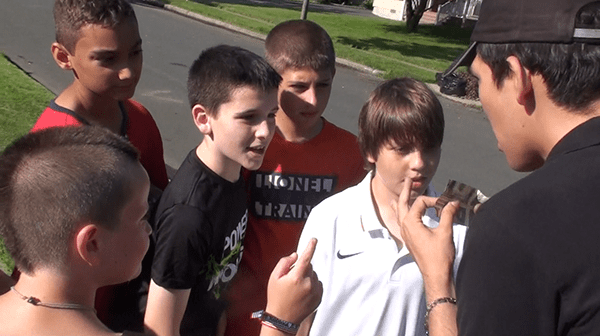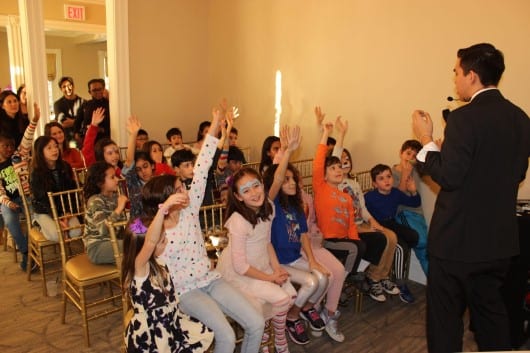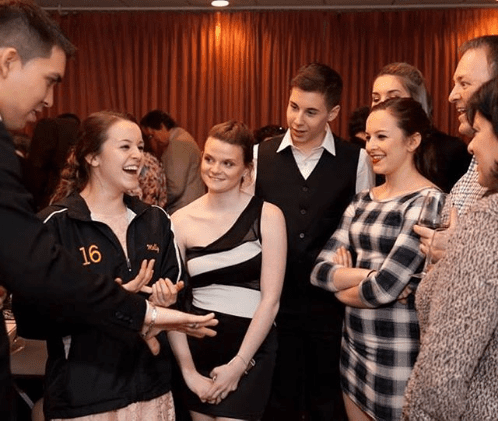 How It Works
The magic lessons are available virtually using a video conferencing app like Skype or Zoom OR in person at your location or a public cafe. (eastern Nassau & western Suffolk County, NY)
The magic lessons are available in 3 different time blocks depending on the students interest and attention span.
The magic lessons can be divided into 6 weeks of lessons, 3 weeks of lessons or even 1 week of lessons for the serious student.
We will create a custom lesson plan based on the students current skill level and based on what they are interested in learning. Here is the breakdown of lesson times and prices:
1 Hour Lessons
6 Hours Total
1 Lesson a Week for 6 weeks

or 2 Lessons a Week for 3 weeks
1.5 Hour Lessons
9 Hours Total
1 Lesson a Week for 6 weeks

or 2 Lessons a Week for 3 weeks
2 Hour Lessons
12 Hours Total
1 Lesson a Week for 6 weeks

or 2 Lessons a Week for 3 weeks

or FIVE 2.5 Hour Lessons in 1 week
PROPS – We can use magic props the student already has, buy essential magician props or use everyday objects as props. (you pay for the props/ Approximate cost of props is $50-$100 depending what is needed)
I will tell you exaclty which magic props the student needs and where to buy them
OR
I will bring or send all the props needed to your location.
OR
We can focus on magic that uses everyday objects found around the house as props
Let's Start Planning!
Please use phone or email to send your info so we can schedule lessons