How To Create A Birthday Party Your Child Will Always Remember
Dear Parent,
My name is Ivan Michael AKA AMAZING IVAN. For nearly 2 decades I've dedicated my time and talents to making life easier for birthday moms and dads and families across the United States. 10 years ago I created the Amazing Ivan Magic Show Concept to be the most hassle-free, easy-to-work-with, and super-fun entertainment experience that a parent can have throwing a birthday party for their child guaranteed.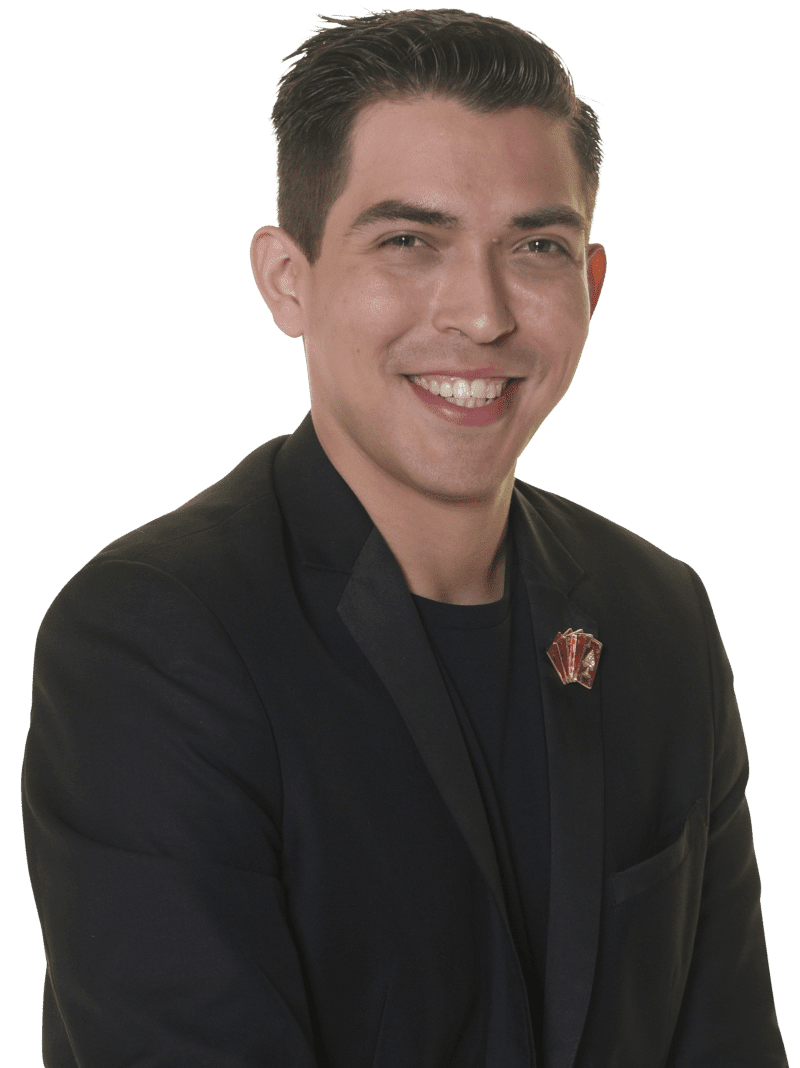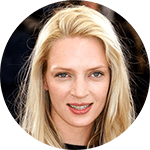 "Ivan's skills are amazing!"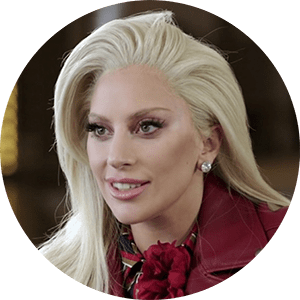 Click Below to Watch This Video
Clients who Trust Amazing Ivan…

"So, How do we do this?"
By providing you with a show that is totally unique, one-of-a-kind and will turn your party into a fun extravaganza that your child, your family, and your entire neighborhood will always remember! Based on your preferences Ivan will expertly blend comedy, music, and of course, magic into a customized performance that is first-class from start to finish.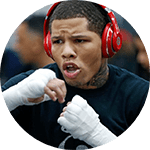 "Everyone enjoys his magic tricks. He's really one of a kind."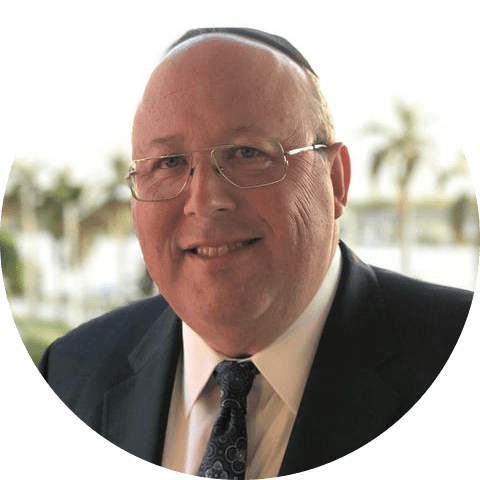 "This sounds awesome!! What's included??"
Well, to begin with, Ivan offers 2 different packages to suit everyone's budget and party. Both of our party package solutions provide a guaranteed, laughter-packed, jaw-dropping blend of magic, comedy, audience participation, and 100% squeaky clean family fun. There is no off-color humor or experimental material in our shows. It's all tested, tried, and true A+ material.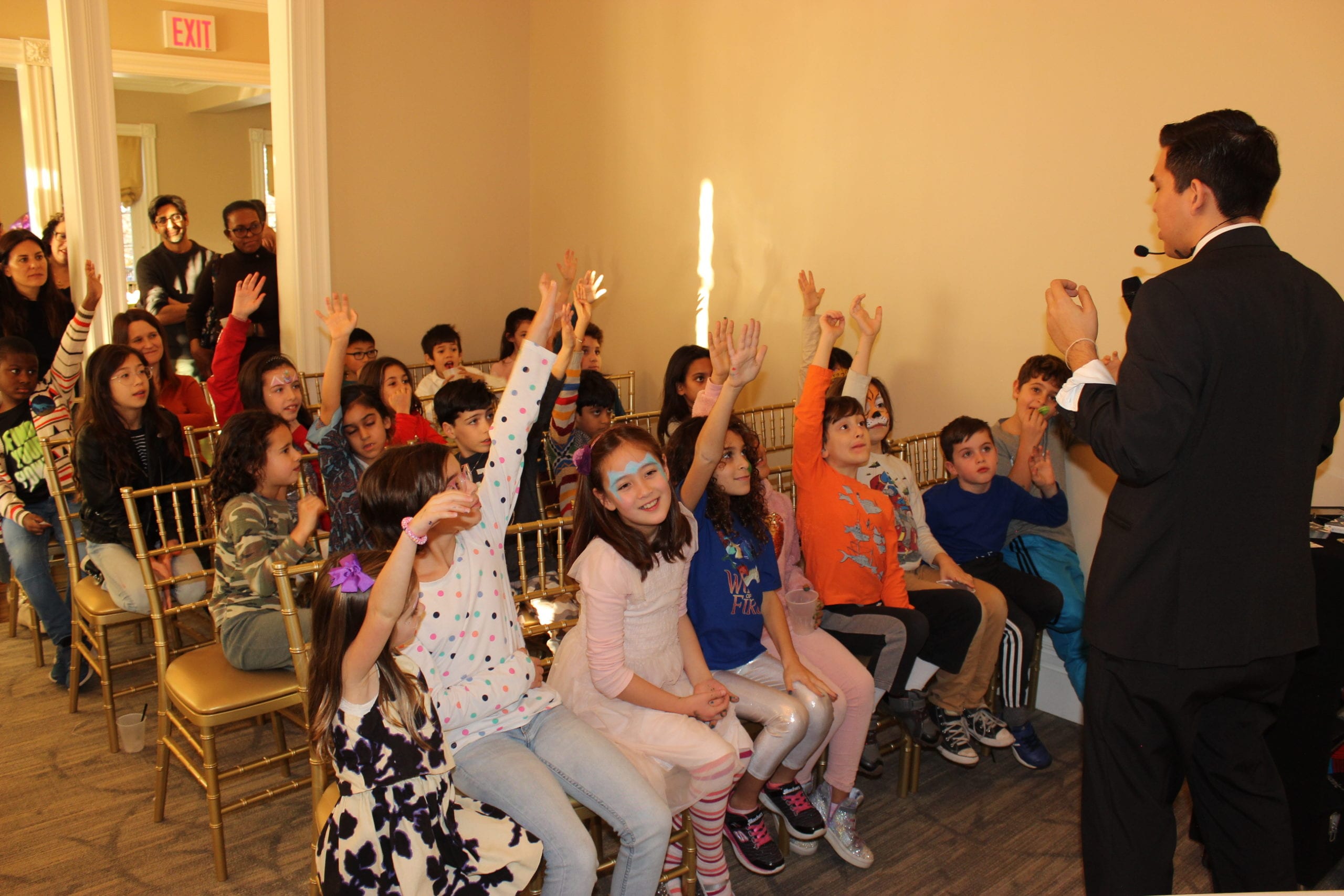 And the star of the show? Well, that's your child! All throughout the show, magic will continually happen in their hands. Objects will appear, disappear, and change colors! Which will of course make them feel like they are creating their own magic!
And yes! Ivan's shows are tailored to be age-appropriate. Whether your guests are 4 or 94, everyone will love the Amazing Ivan Show. Plus, there's tons of hilarious audience participation. Every kid gets to help out in some way. Which is important because as you know, kids don't just want to sit and watch, they want to get into the act. Don't they?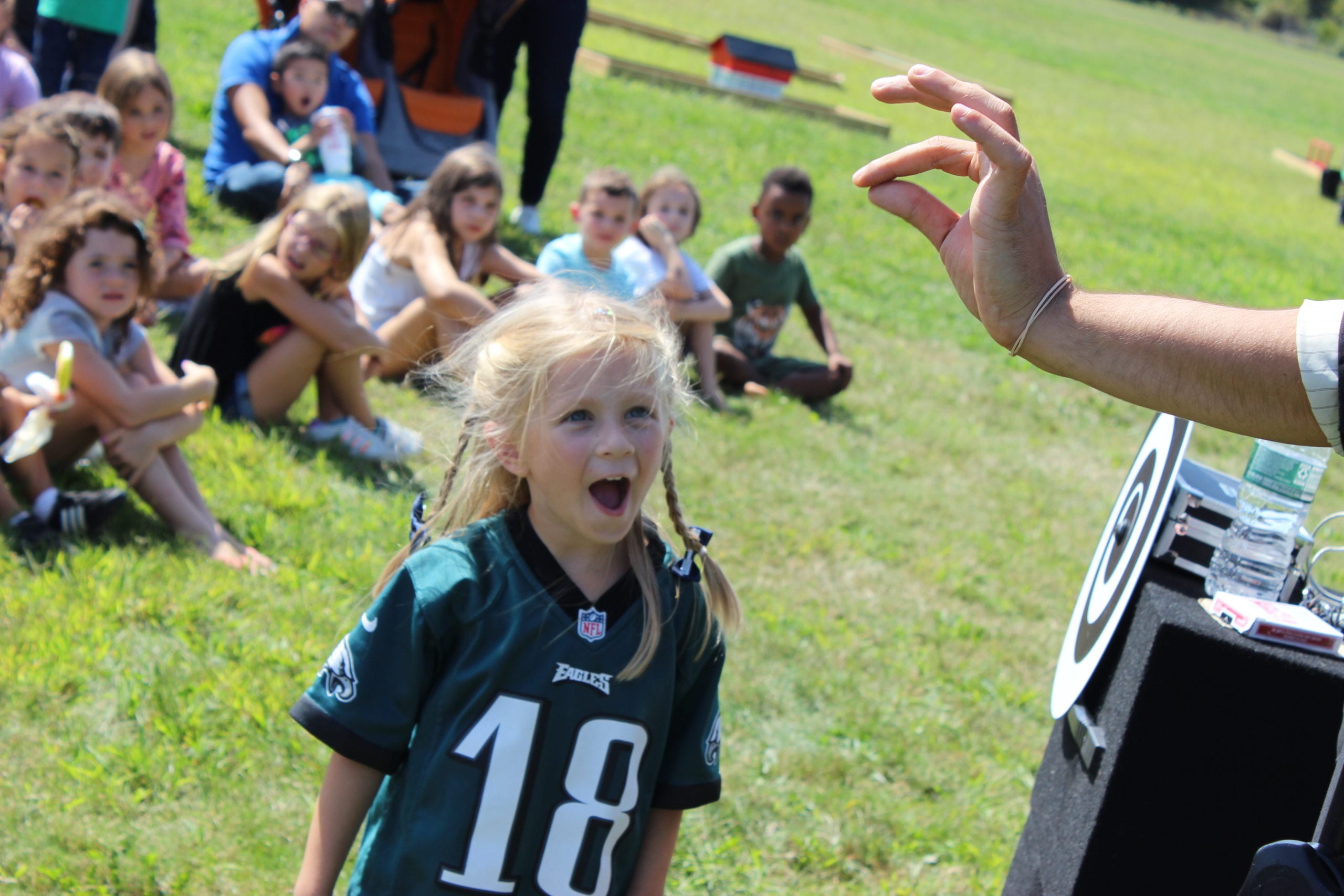 And of course, every show includes some guaranteed WOW moments that will have you rushing to snap a photo and post it on social media.
I GUARANTEE that every kid in the audience will shout THANK YOU for throwing such a great party for your child!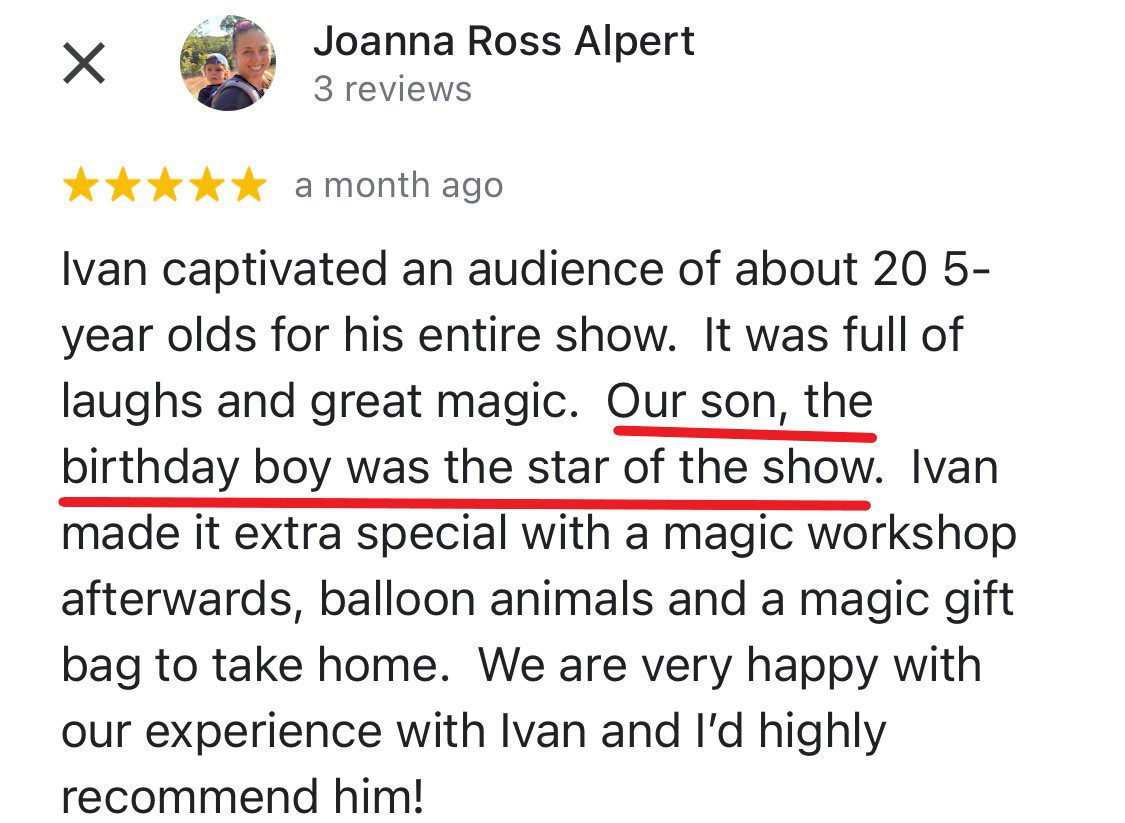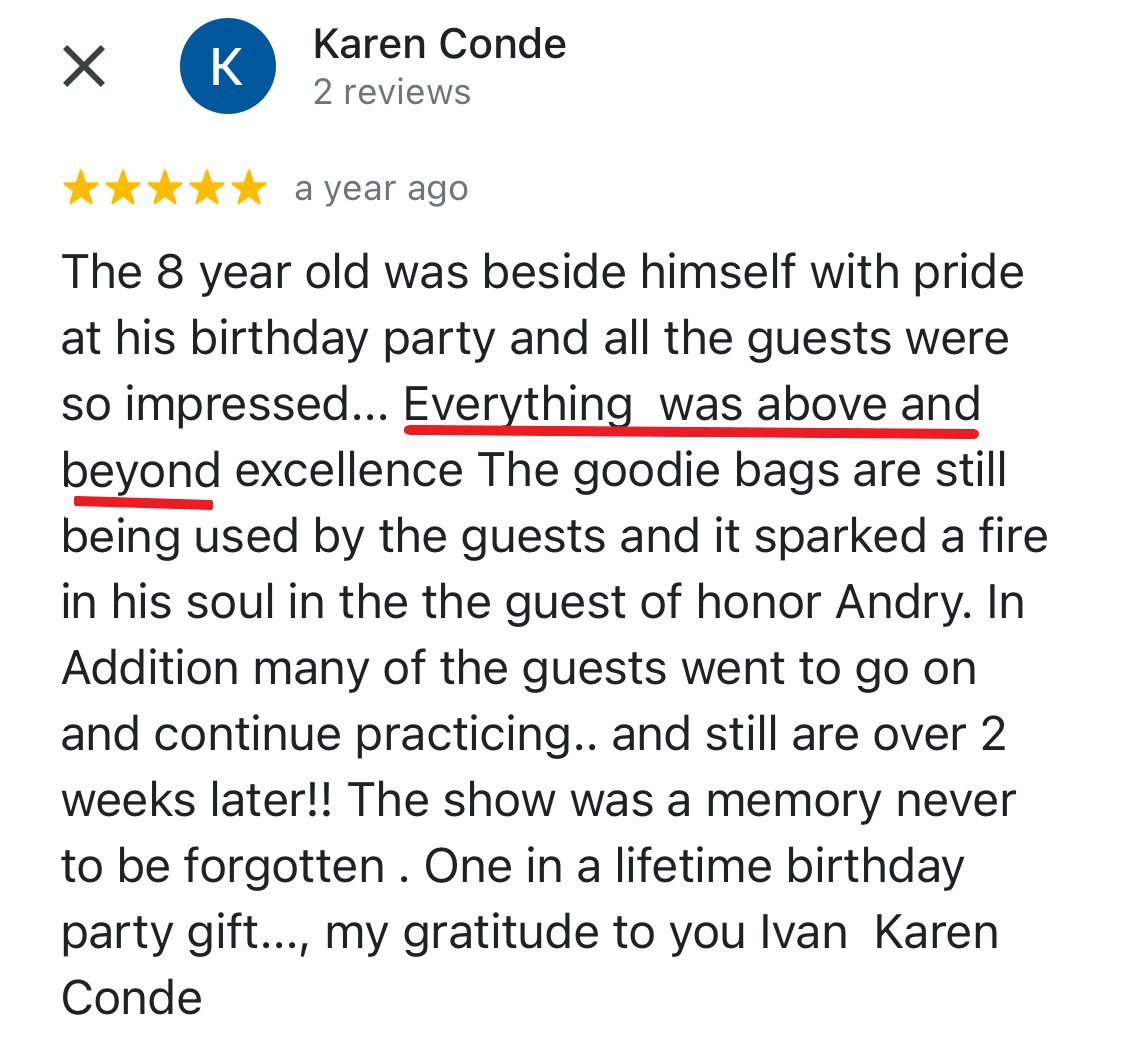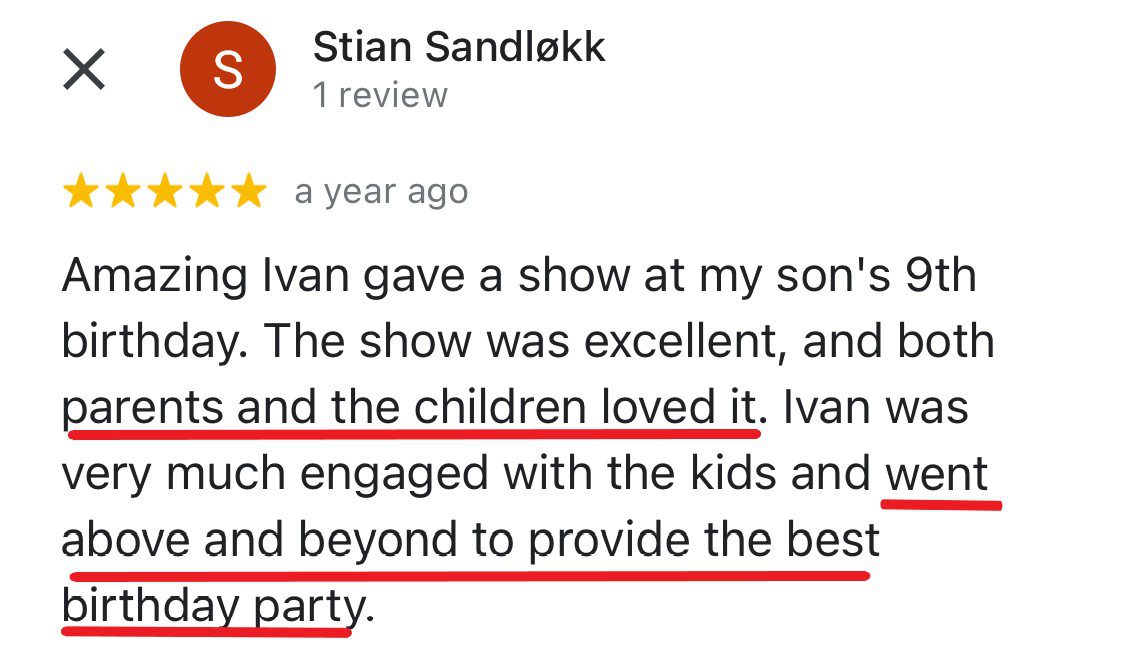 "This sounds PERFECT! What are the 2 Packages?"
Basic Package:
This is Amazing Ivan starter package suitable for any party. It includes his signature style of non-stop magic with plenty of laughter and fun for everyone. Even the adults present will love it. Every performance is age-appropriate and guaranteed to be high-energy fun for the entire family. Amazing Ivan is known for using more audience participation and interaction in his programs, than any other area entertainer.
Basic Package is a 30 minute show. The total investment is only $497 or 2 Payments of $275
BONUS: My crash course in throwing the perfect birthday party – I'll give you 3 party guides! ($30 Value)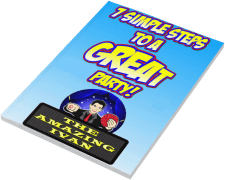 7 Simple Steps to a Great Party!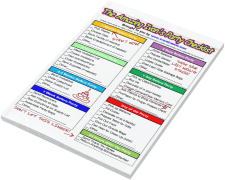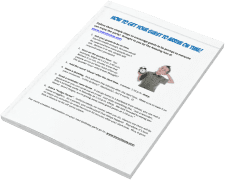 6 Ways to Get Your Guests to Arrive On Time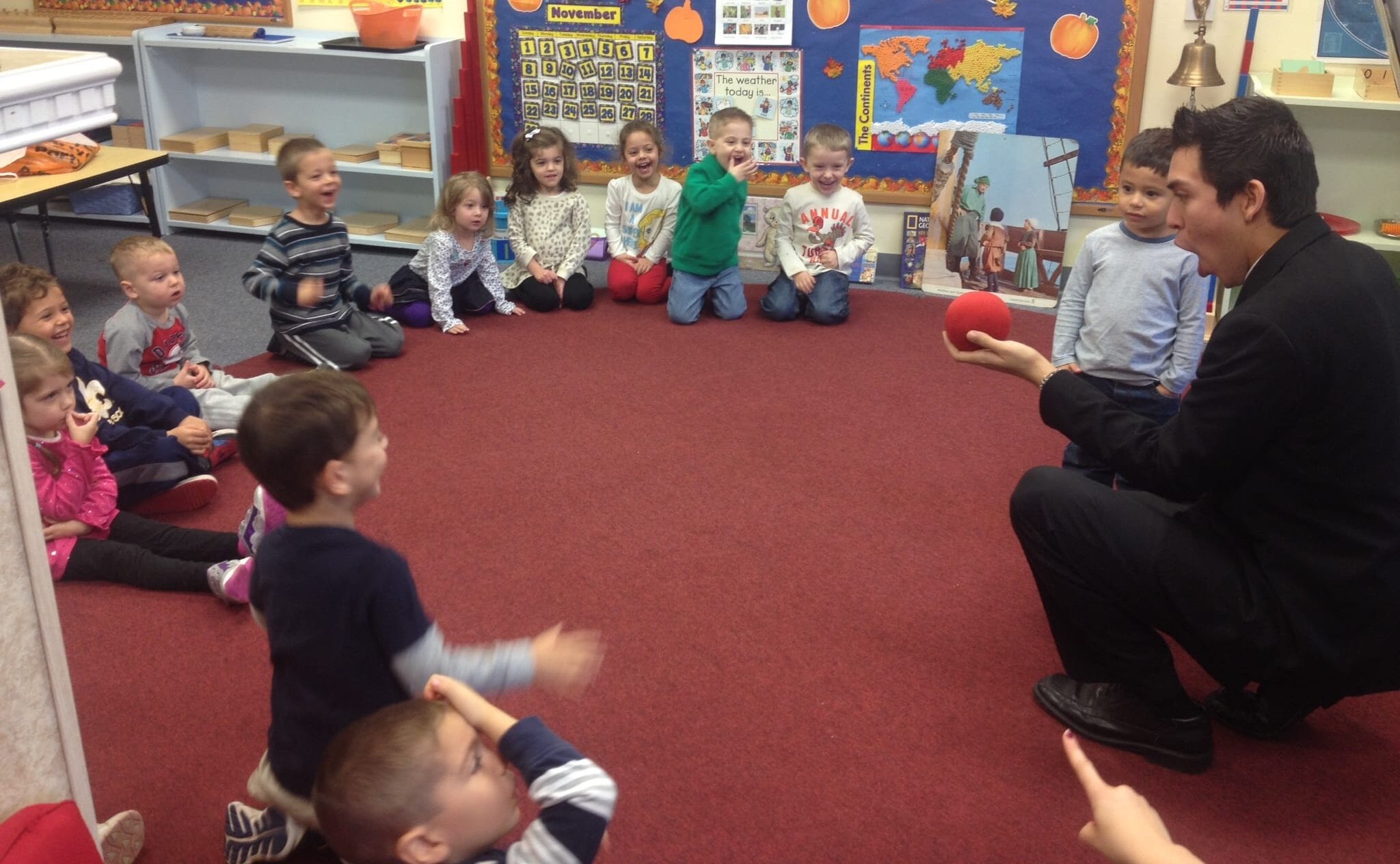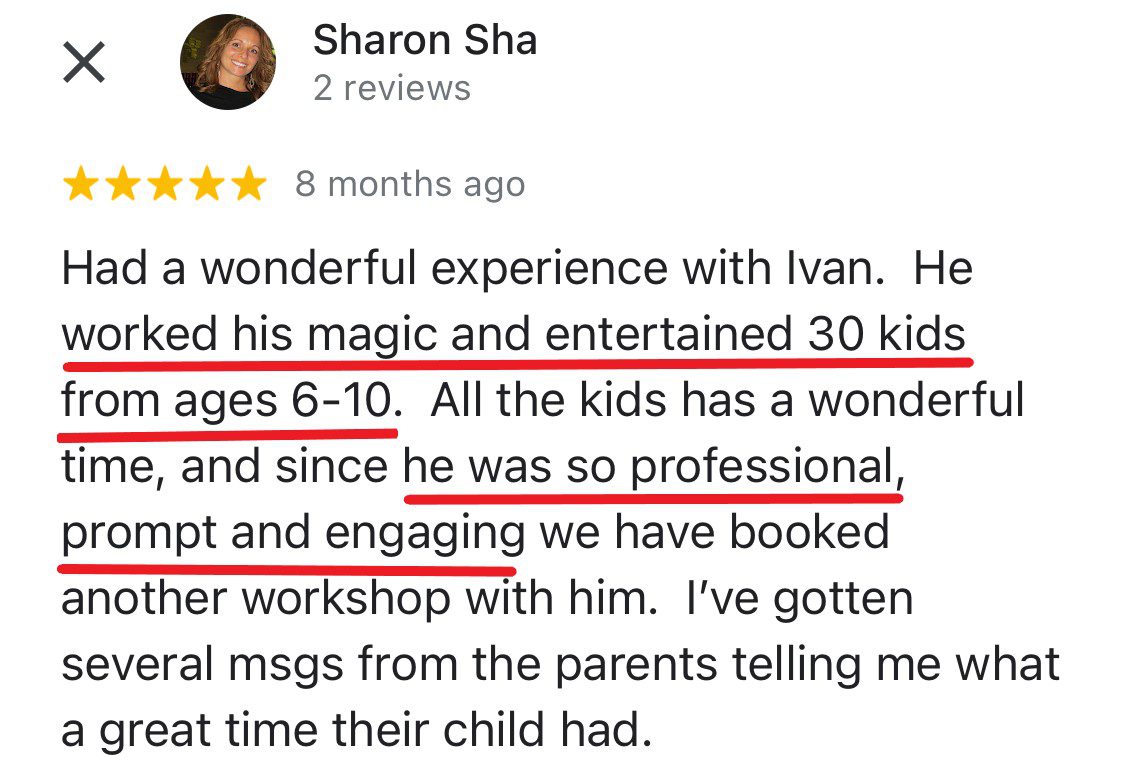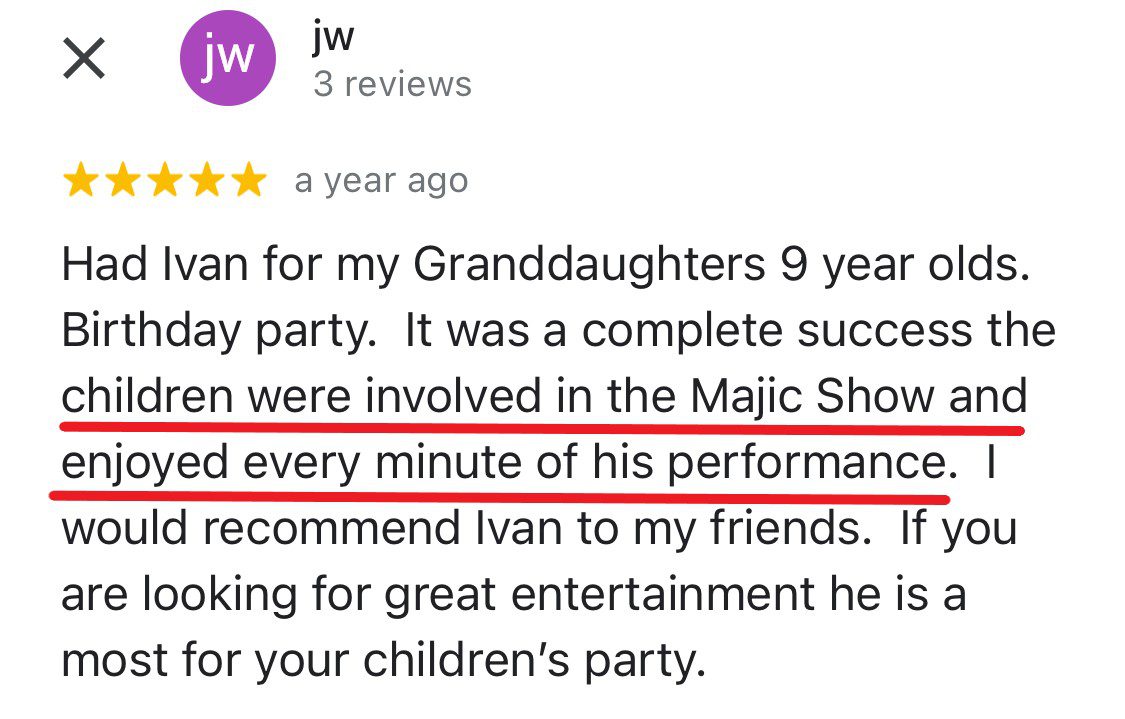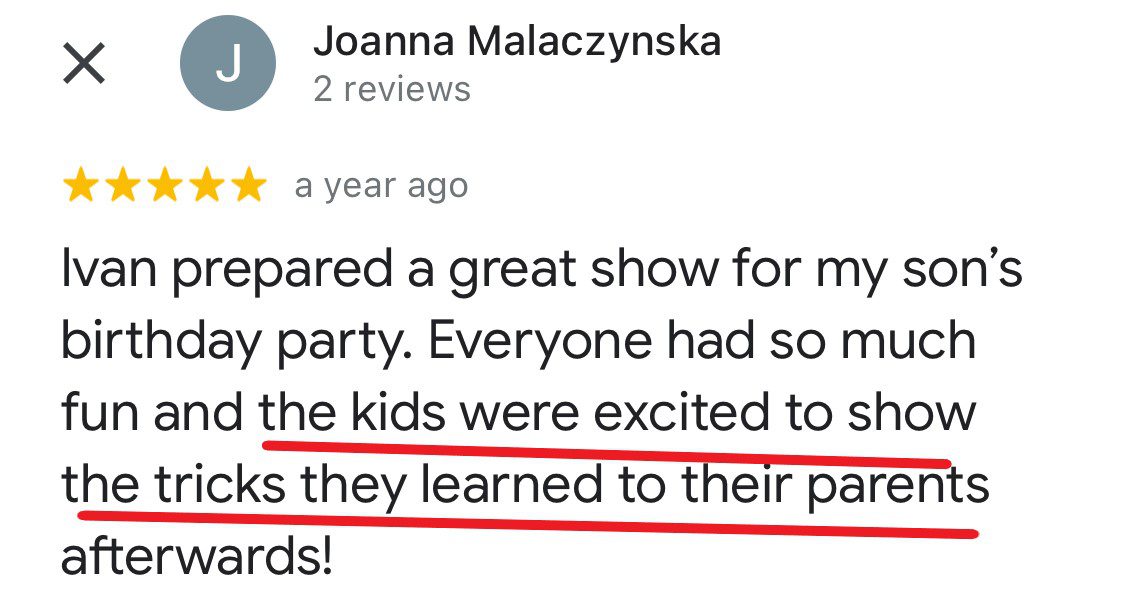 Deluxe Package: This is the

ULTIMATE BIRTHDAY PARTY EXPERIENCE

for parents who want to pull out all the stops and give their child the most magical, memorable celebration of their life! In addition to everything we just described in the Basic Package, the Deluxe Package also includes the following bonus gifts: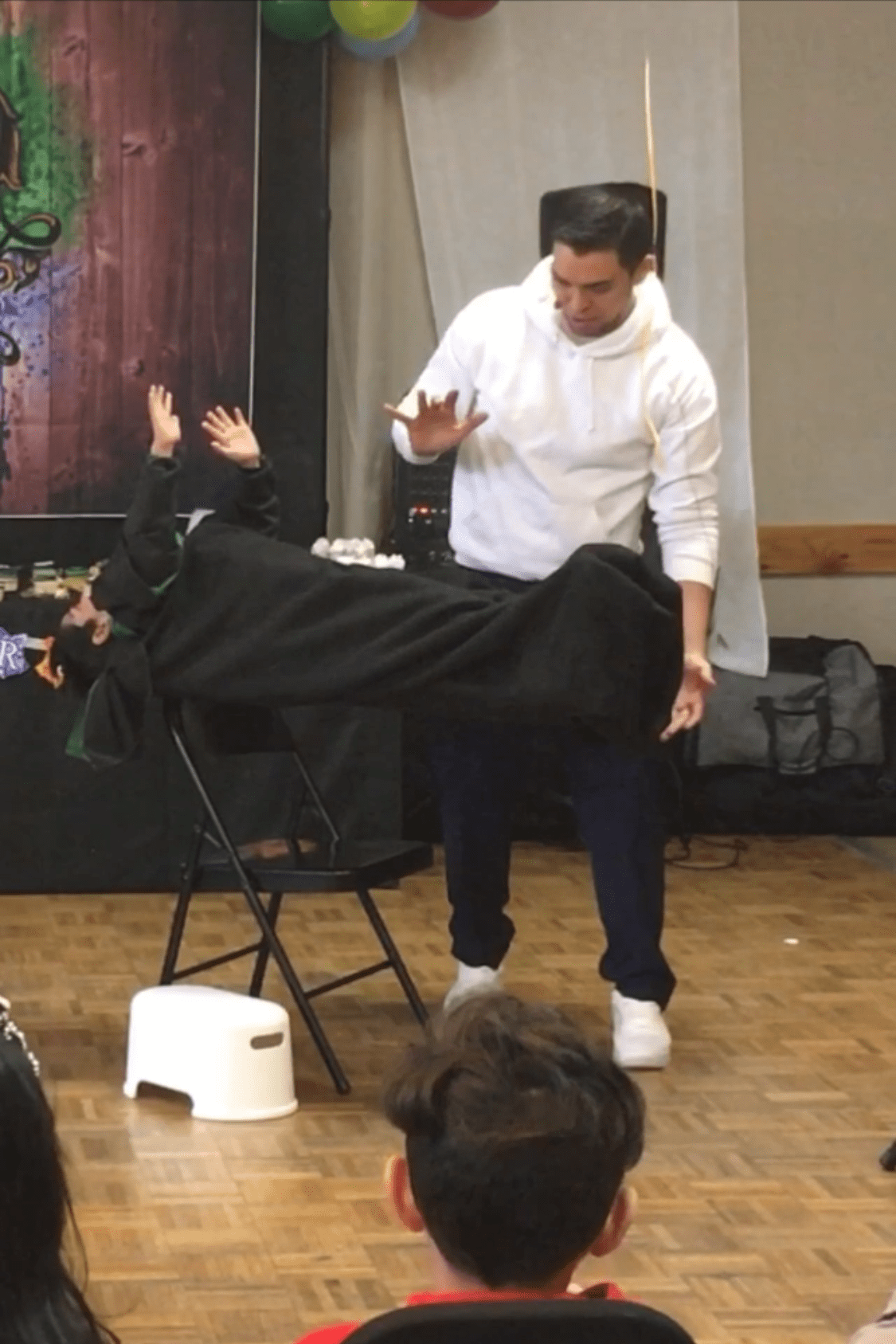 BONUS #1
Your Child Floats in Midair!

As the finale of the show, Amazing Ivan will float the birthday child right in front of your eyes! "IN MY LIVING ROOM?" YES!! Even right in your living room. This is normally only seen on the biggest stages and on television for very large audiences but Amazing Ivan will perform it at your party's location!
($250 Value)