How To Create A Birthday Party Your Child Will Always Remember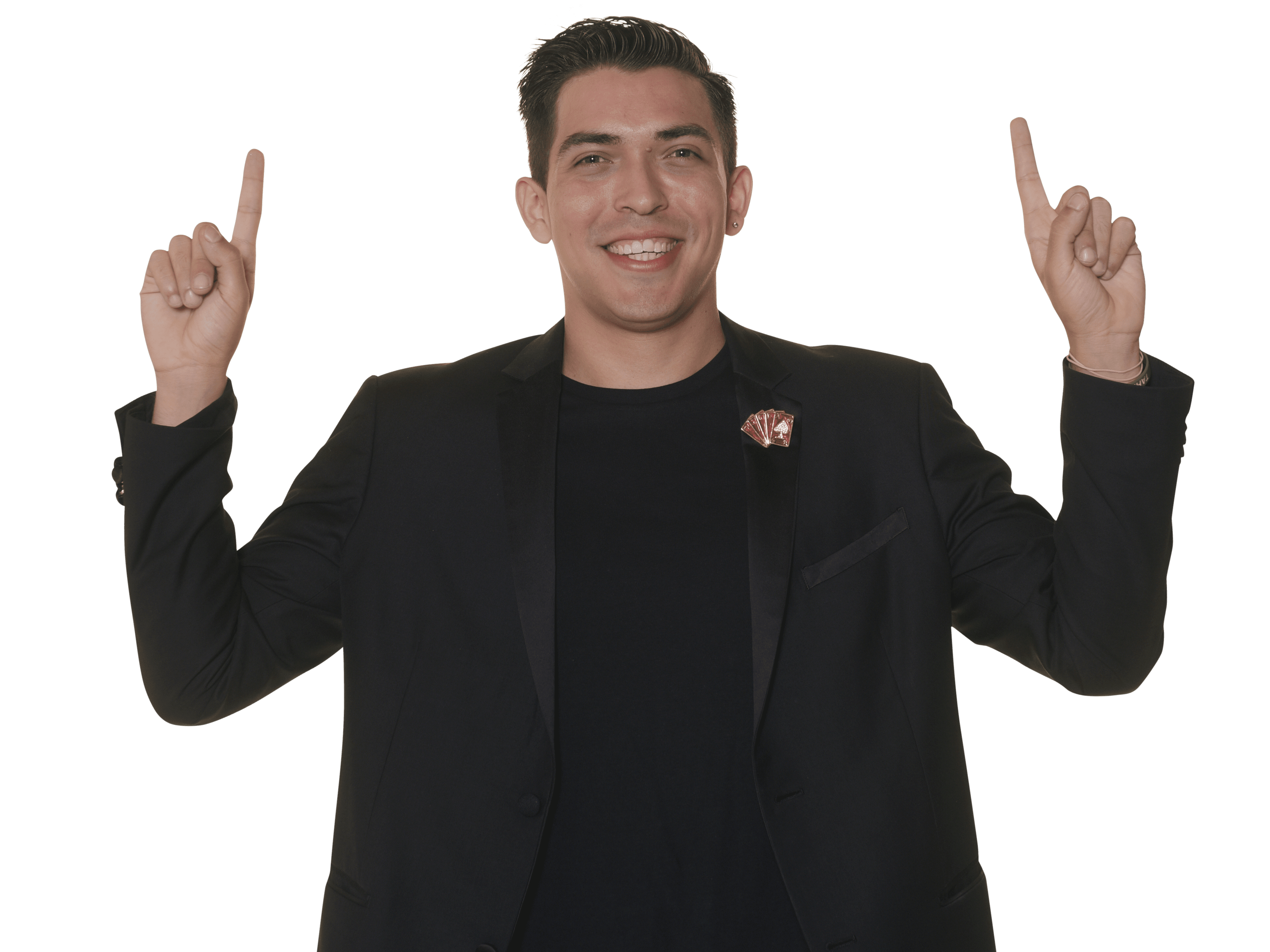 My name is Ivan Michael AKA AMAZING IVAN. For nearly 2 decades I've dedicated my time and talents to making life easier for birthday moms and dads and families across the United States. 10 years ago I created the Amazing Ivan Magic Show Concept to be the most hassle-free, easy-to-work-with, and super-fun entertainment experience that a parent can have throwing a birthday party for their child guaranteed.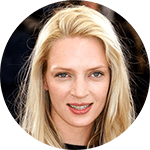 "Ivan's skills are amazing!"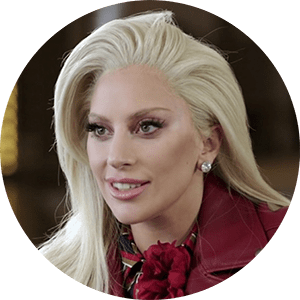 Click Below to Watch This Video
Clients who Trust Amazing Ivan…

"So, How do we do this?"
By providing you with a show that is totally unique, one-of-a-kind and will turn your party into a fun extravaganza that your child, your family, and your entire neighborhood will always remember! Based on your preferences Ivan will expertly blend comedy, music, and of course, magic into a customized performance that is first-class from start to finish.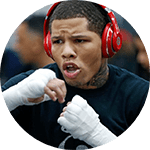 "Everyone enjoys his magic tricks. He's really one of a kind."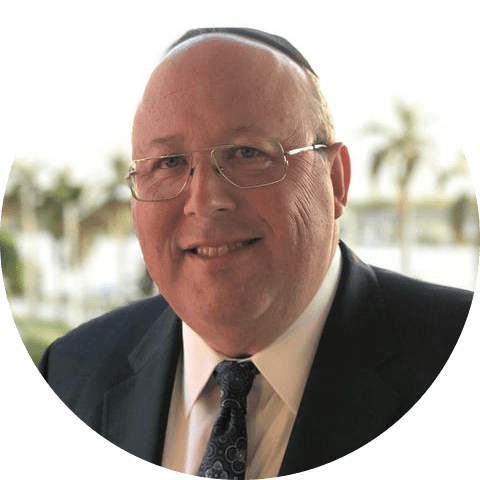 "This sounds awesome!! What's included??"
Well, to begin with, Ivan offers 2 different packages to suit everyone's budget and party. Both of our party package solutions provide a guaranteed, laughter-packed, jaw-dropping blend of magic, comedy, audience participation, and 100% squeaky clean family fun. There is no off-color humor or experimental material in our shows. It's all tested, tried, and true A+ material.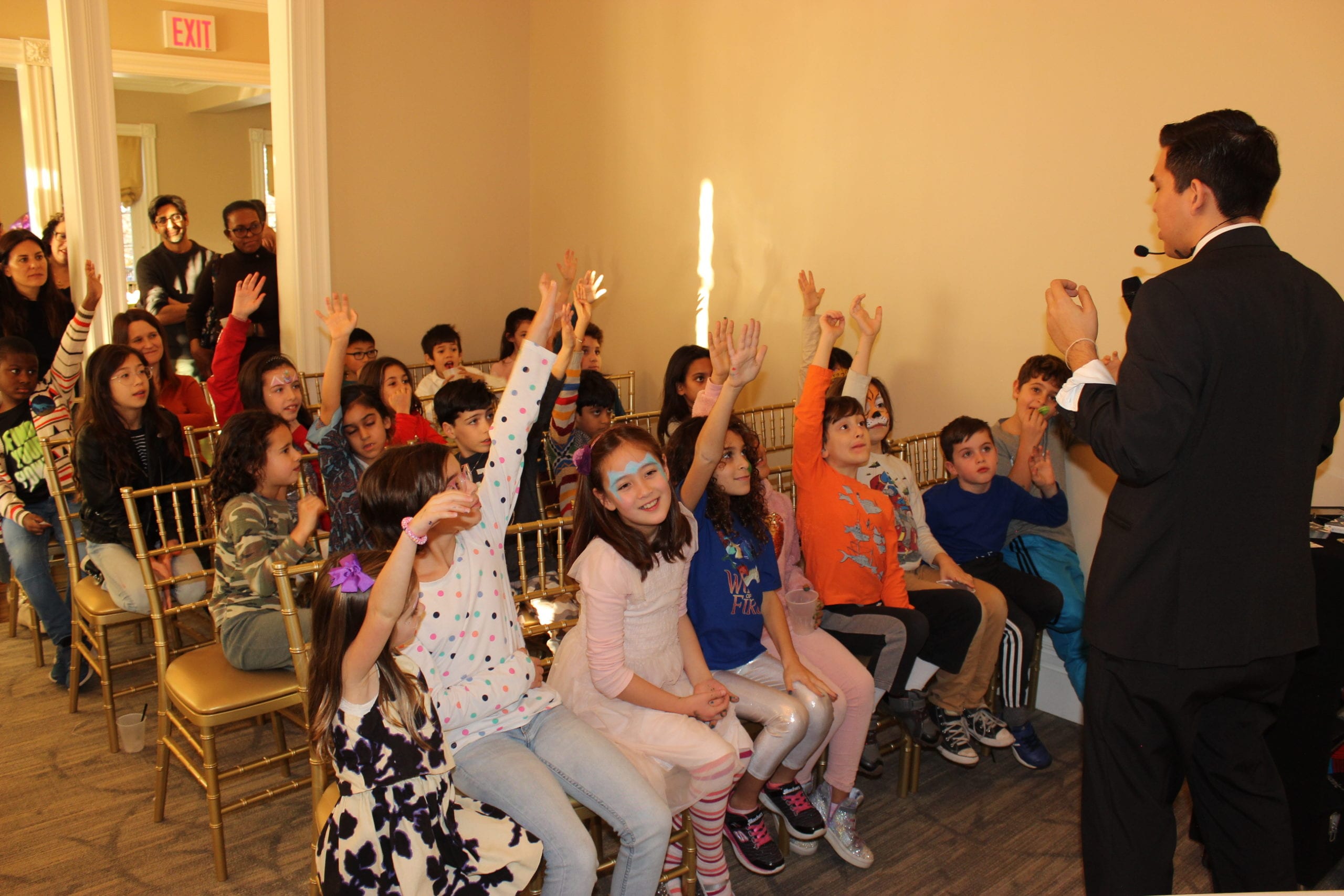 And the star of the show? Well, that's YOUR CHILD! All throughout the show, magic will continually happen in their hands. Objects will appear, disappear, and change colors! Which of course will of course make them feel like they are creating their own magic!
And yes! Ivan's shows are tailored to be age appropriate. Whether your guests are 4 or 94, everyone will love the Amazing Ivan Show. Plus, there's tons of hilarious audience participation. Every kid gets to help out in some way. Which is important because as you know, kids don't just want to sit and watch, they want to get into the act. Don't they?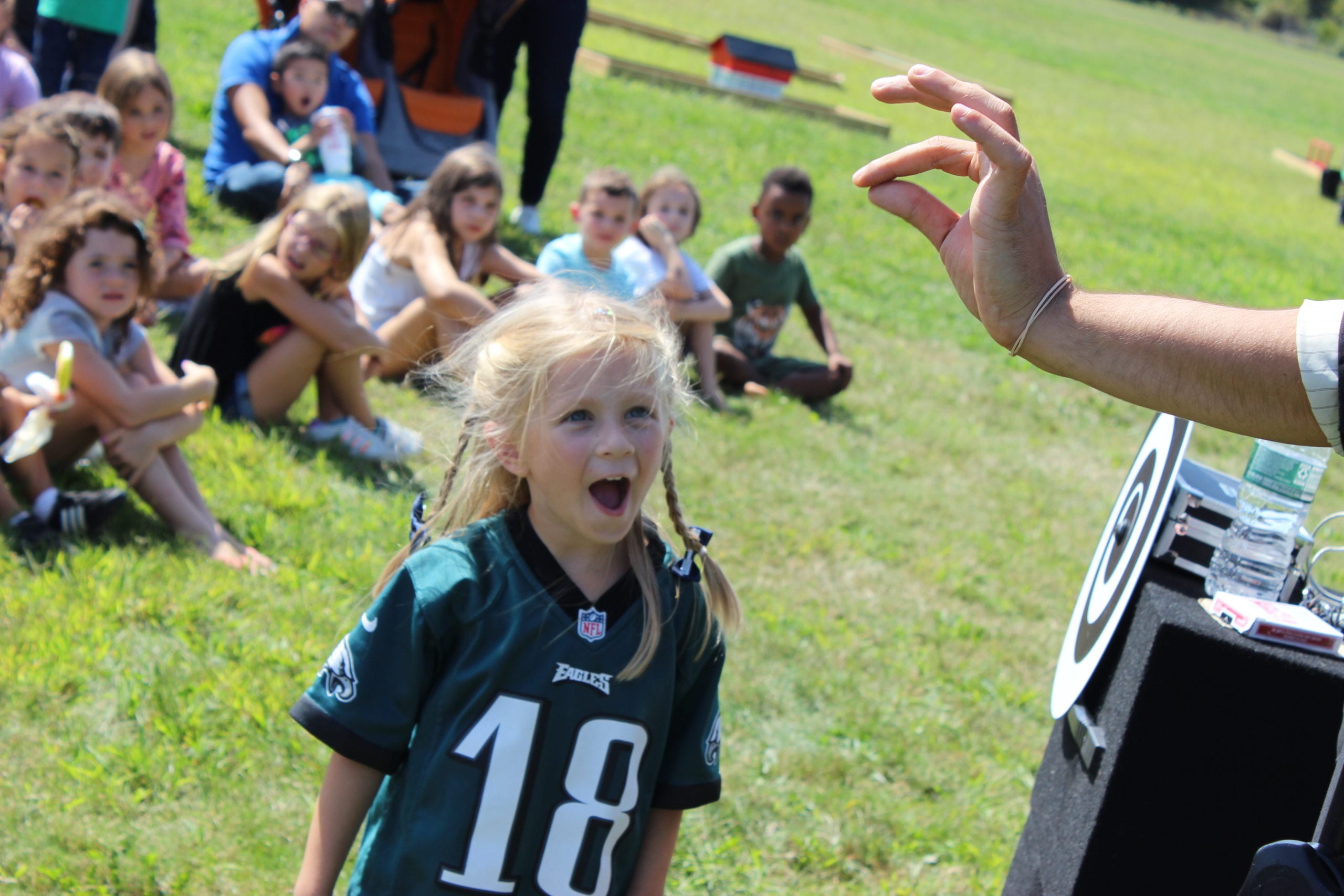 And of course, every show includes some guaranteed WOW moments that will have you rushing to snap a photo and post it on social media.
I GUARANTEE that every kid in the audience will shout THANK YOU for throwing such a great party!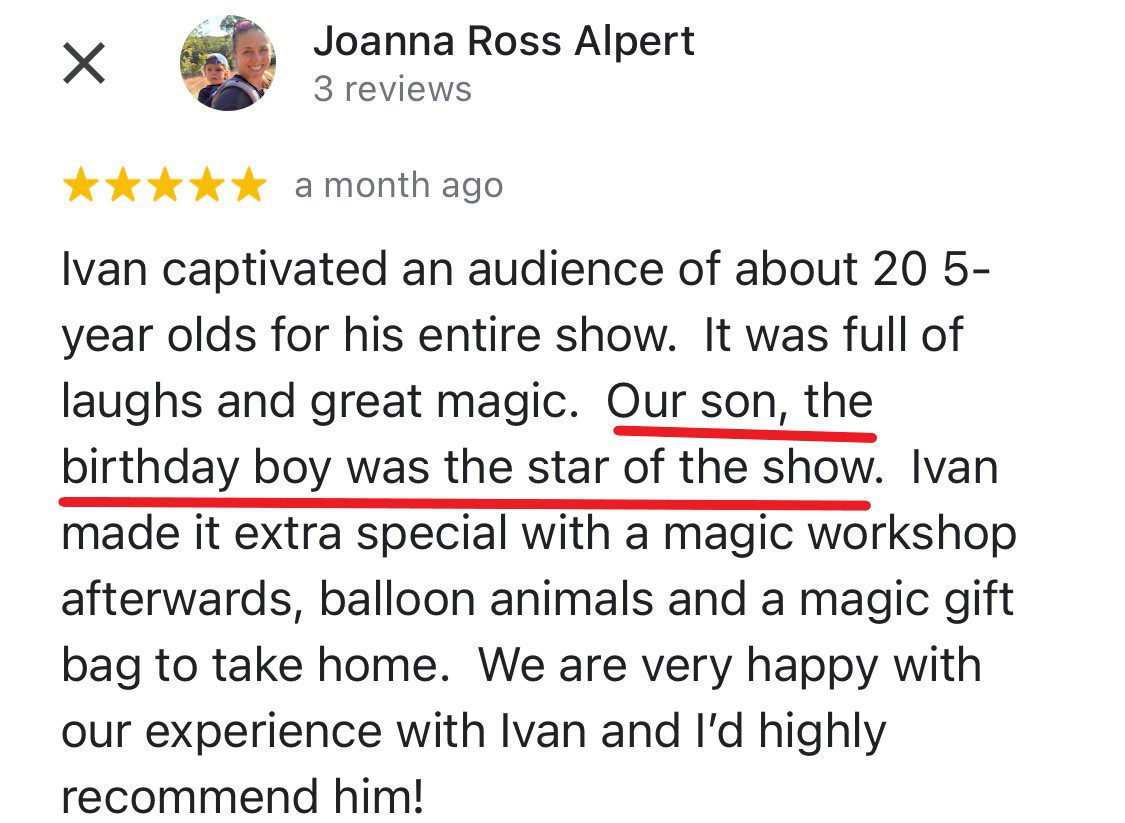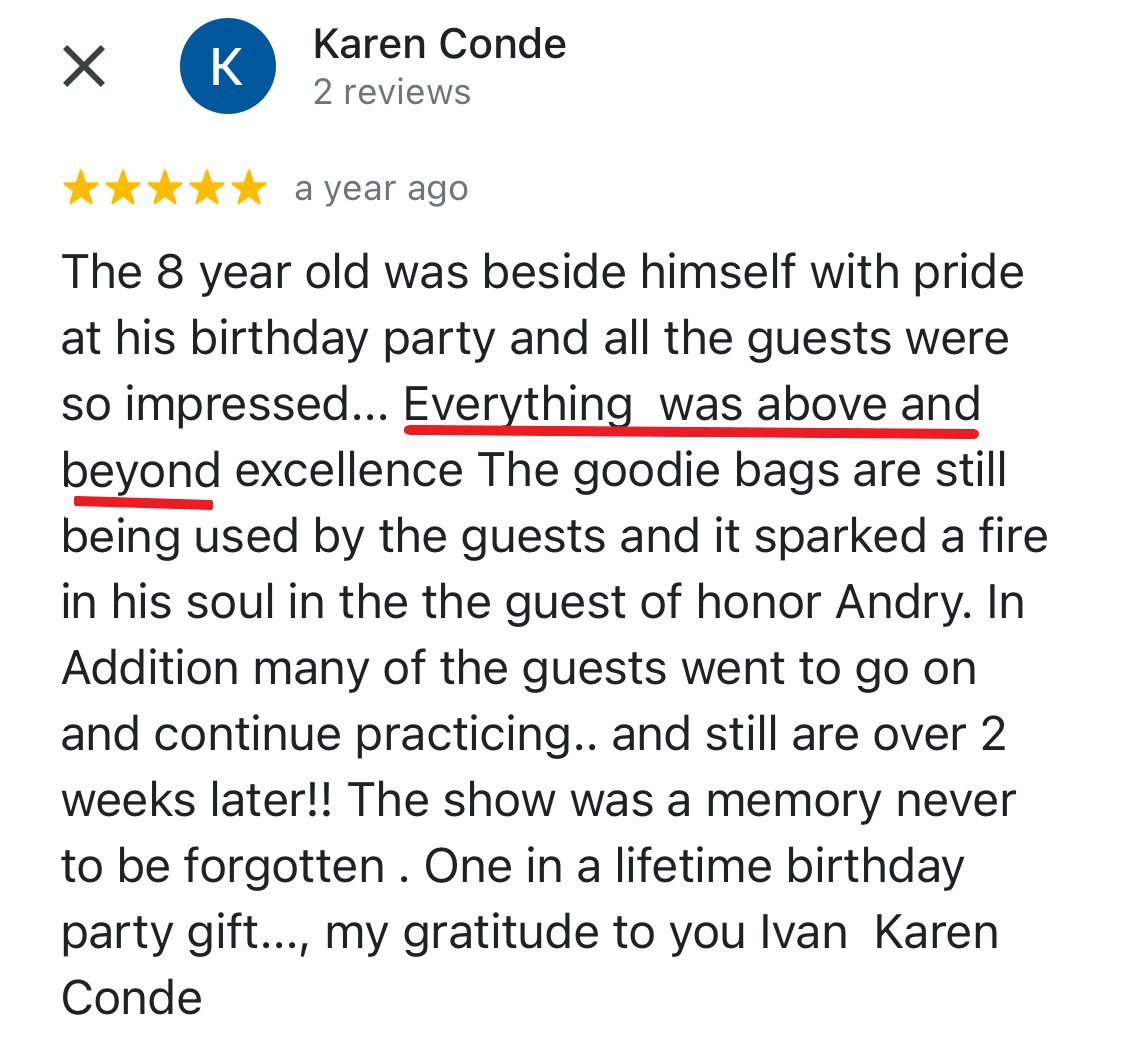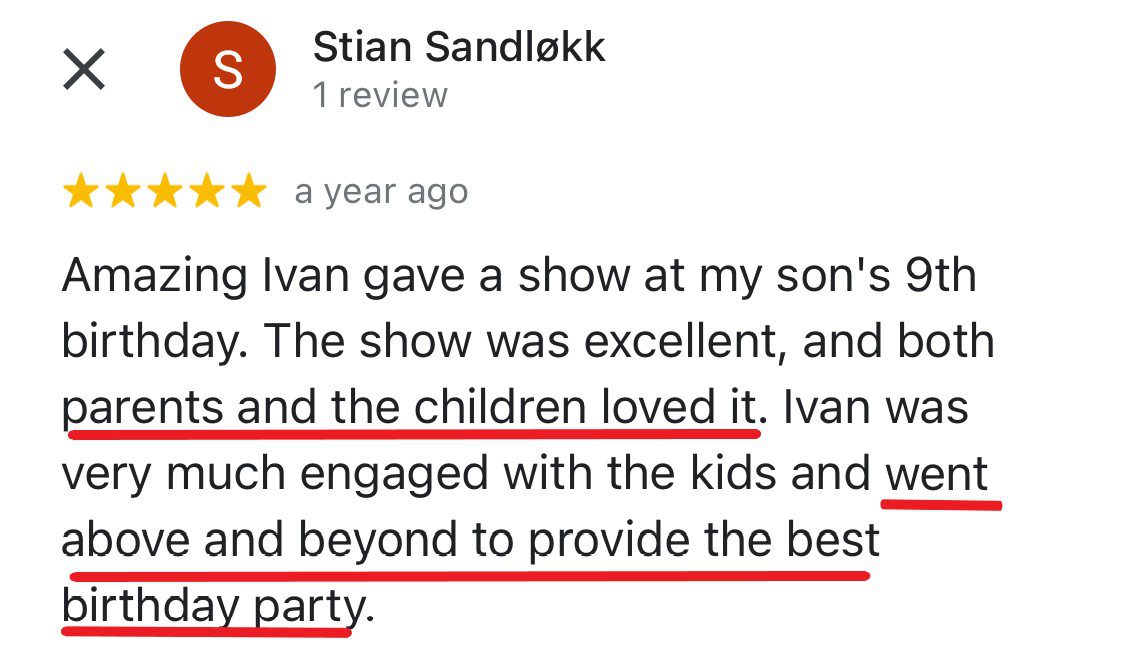 "This sounds PERFECT! What are the 2 Packages?"
Basic Package:
This is Amazing Ivan starter package suitable for any party. It includes his signature style of non-stop magic with plenty of laughter and fun for everyone. Even the adults present will love it. Every performance is age-appropriate and guaranteed to be high-energy fun for the entire family. Amazing Ivan is known for using more audience participation and interaction in his programs, than any other area entertainer.
Basic Package is a 30 minute show. The total investment is only $497 or 2 Payments of $275
BONUS: My crash course in throwing the perfect birthday party – I'll give you 3 party guides! ($30 Value)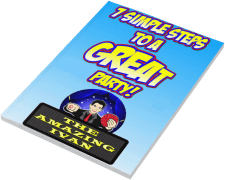 7 Simple Steps to a Great Party!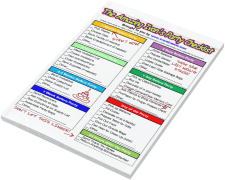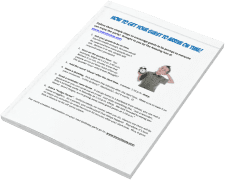 6 Ways to Get Your Guests to Arrive On Time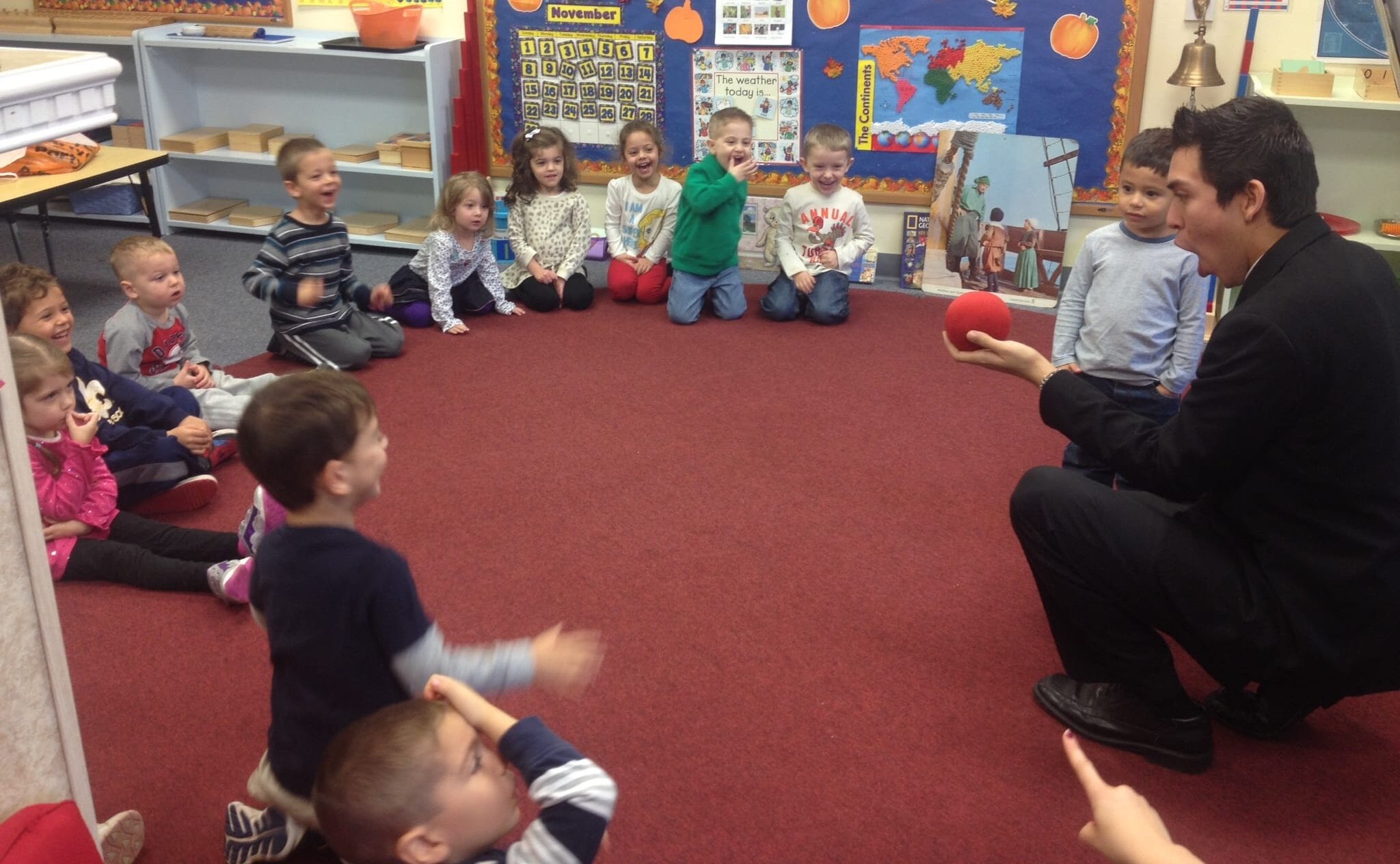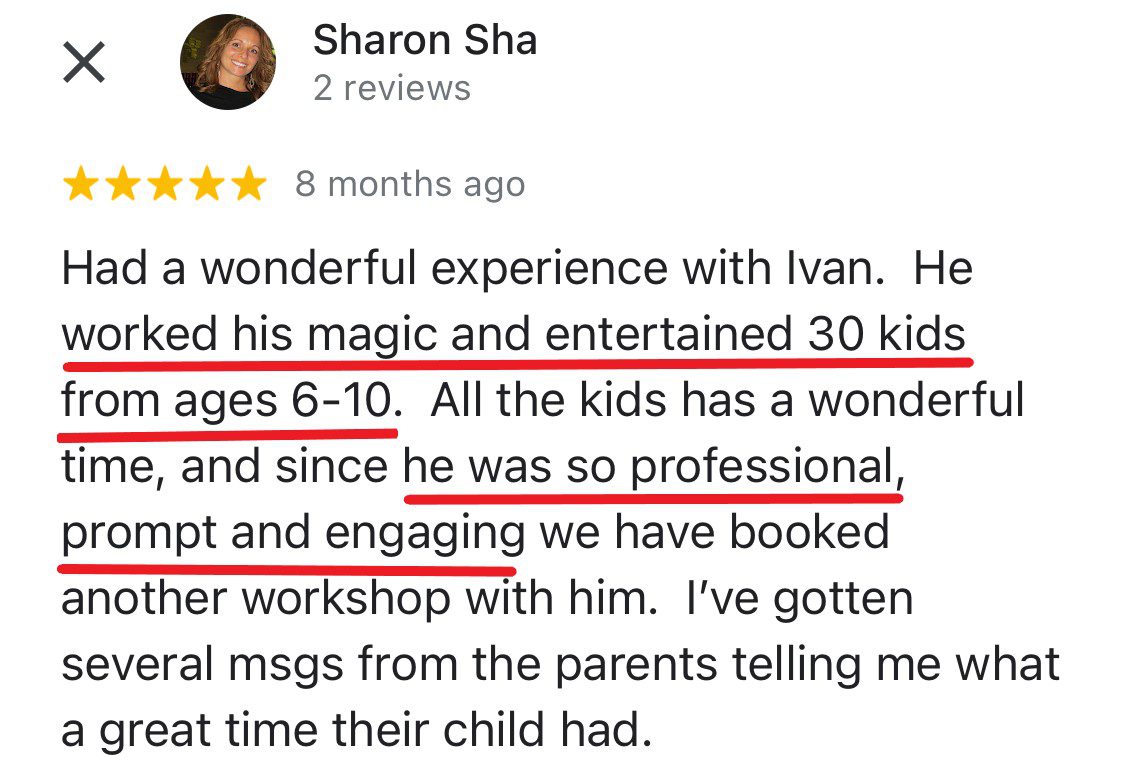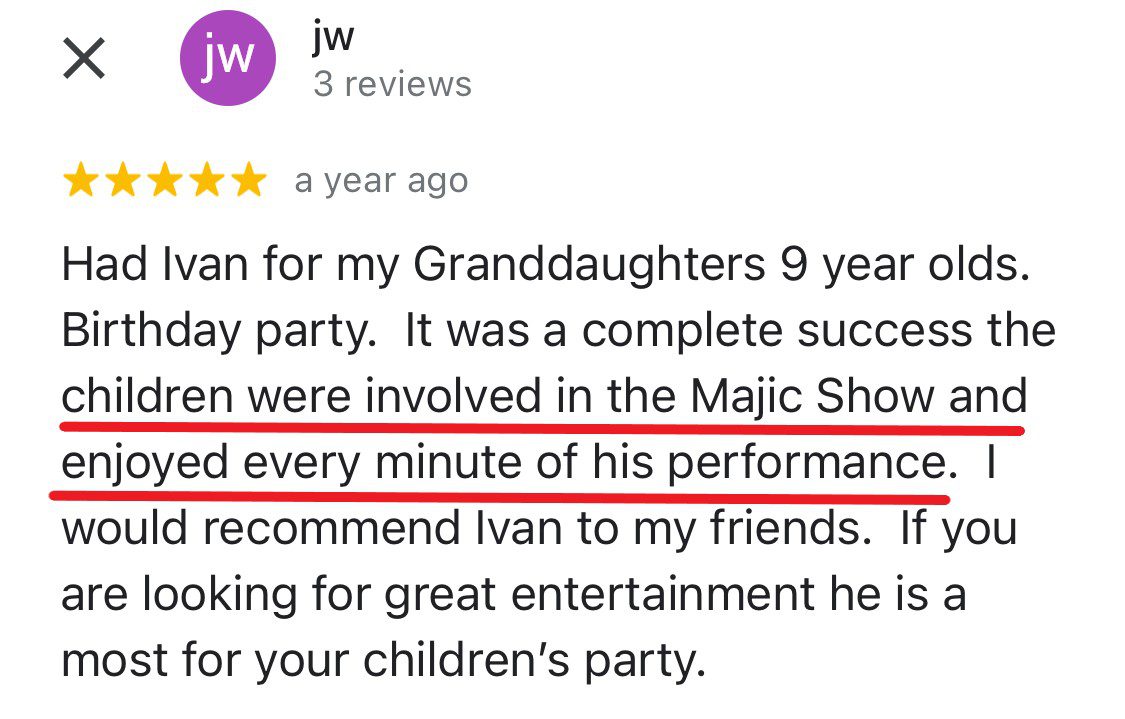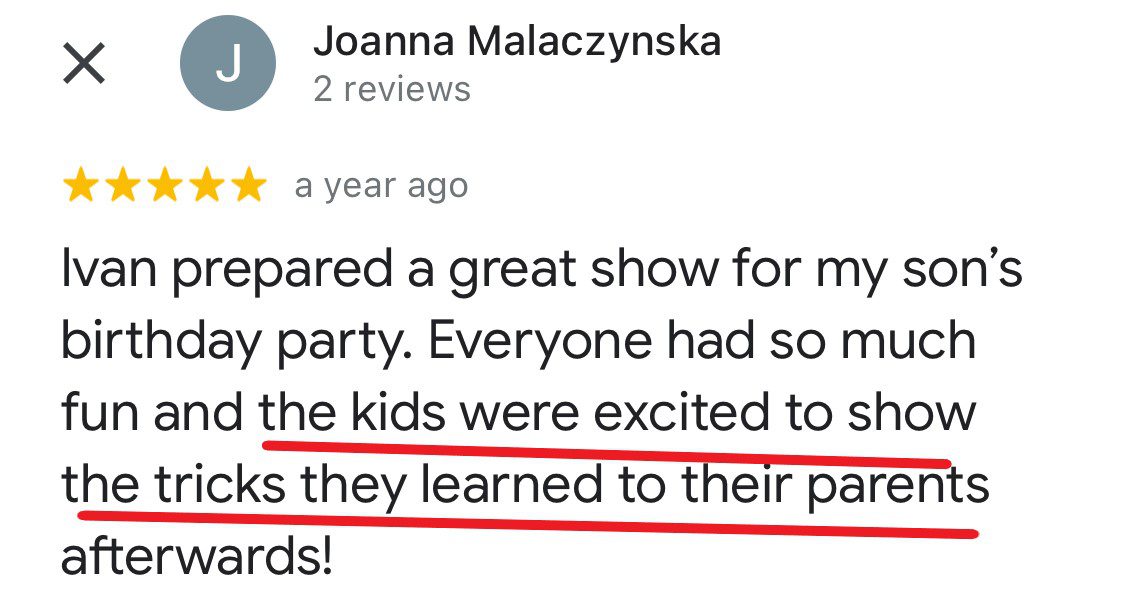 Deluxe Package: This is the

ULTIMATE BIRTHDAY PARTY EXPERIENCE

for parents who want to pull out all the stops and give their child the most magical, memorable celebration of their life! In addition to everything we just described in the Basic Package, the Deluxe Package also includes the following bonus gifts: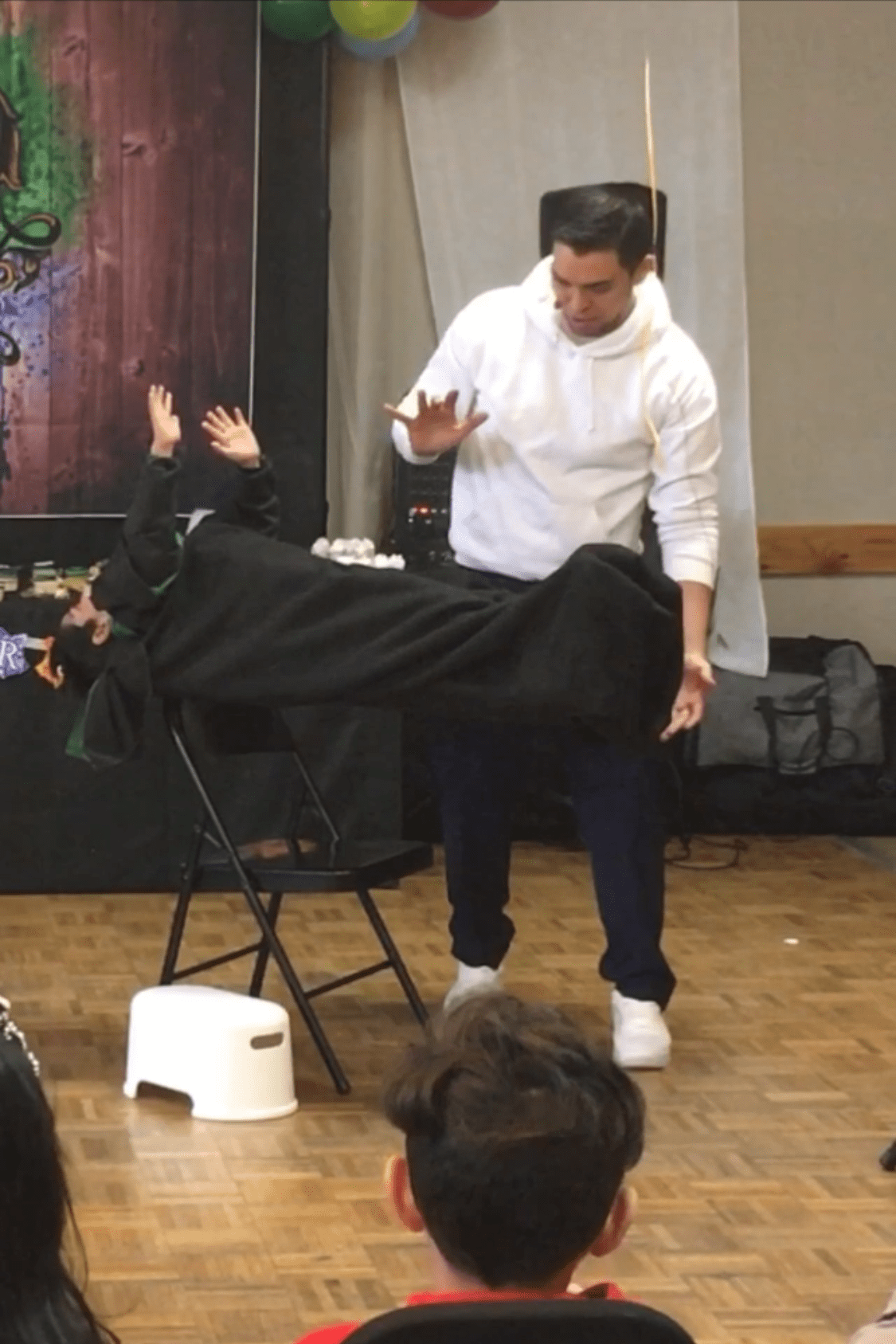 BONUS #1
FLOATING VOLUNTEER
As the finale of the show, Amazing Ivan will float the birthday child right in front of your eyes! "IN MY LIVING ROOM?" YES!! Even right in your living room. This is normally only seen on the biggest stages and on television for very large audiences but Amazing Ivan will perform it at your party's location!
($250 Value)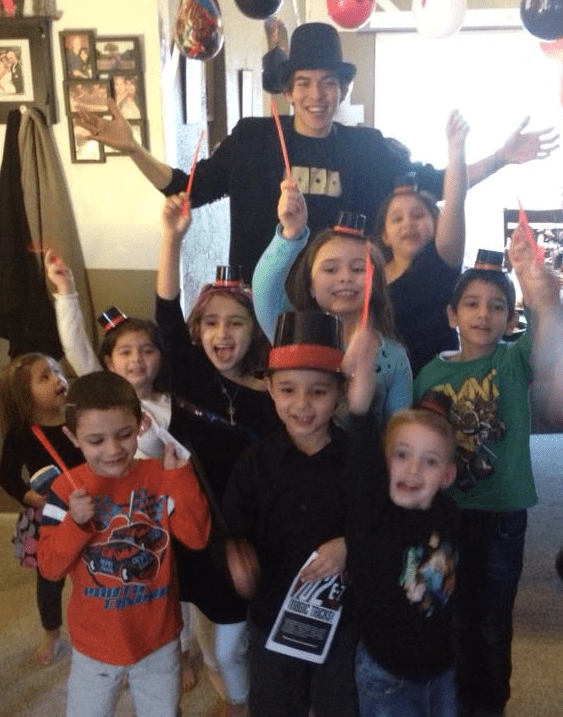 BONUS #2
Your Choice of Balloon Animals or Magic Class
The kids will be treated to a balloon or an explanation of some of Amazing Ivan's favorite magic tricks and their secrets which they can do easily with items found in their magic goody bags.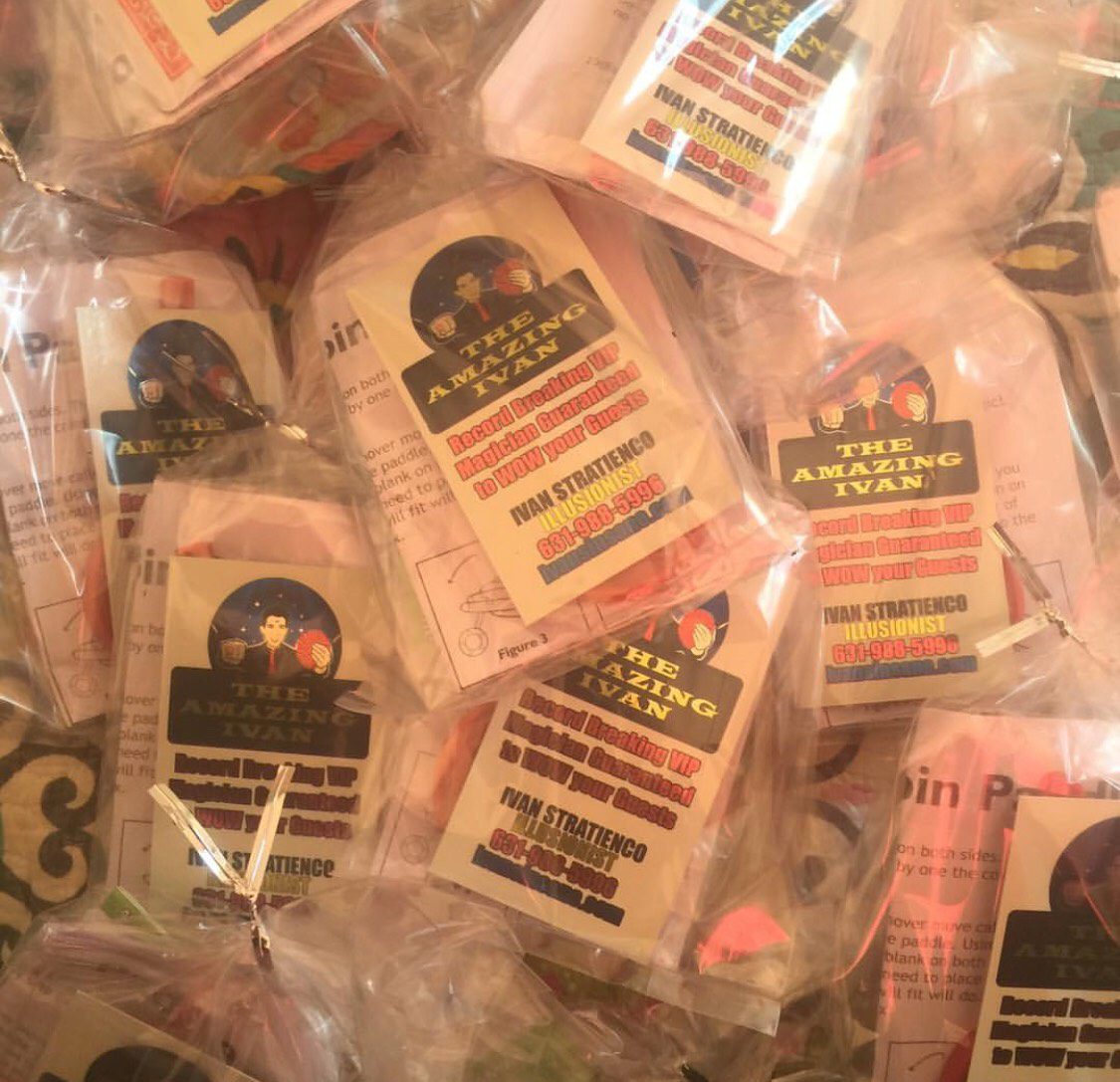 BONUS #3
FREE MAGIC GOODY BAGS
That's Right! Every child goes home with their own magic goody bag filled with amazing magic tricks they can perform at home!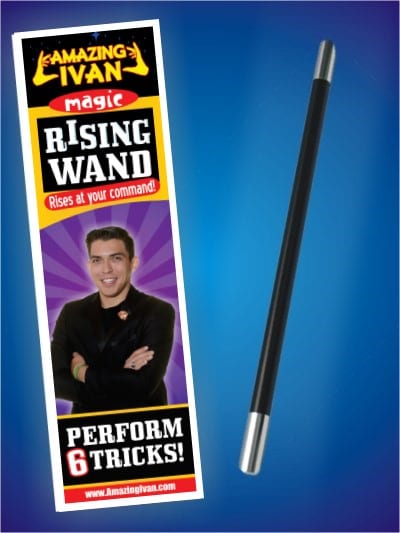 BONUS #4
MAGIC WAND For the B-Day Child!
Amazing Ivan Magic wand complete with online video tutorials explaining how to perform all of the wand's tricks.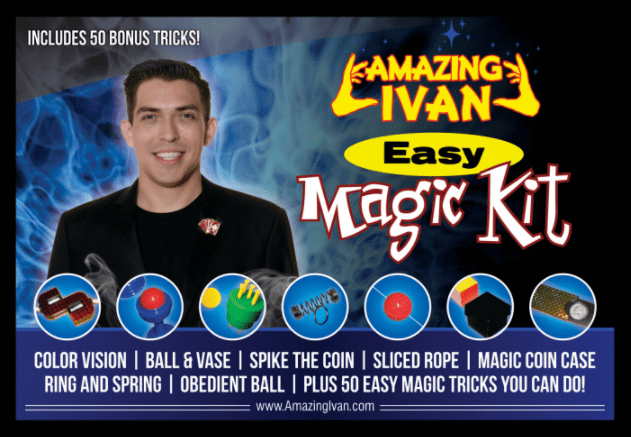 Amazing Ivan Easy Magic Set
BONUS #5
MAGIC SET For the B-Day Child!
Full professional kid-friendly Amazing Ivan Magic set complete with online video tutorials explaining how to perform all of the magic tricks in the kit.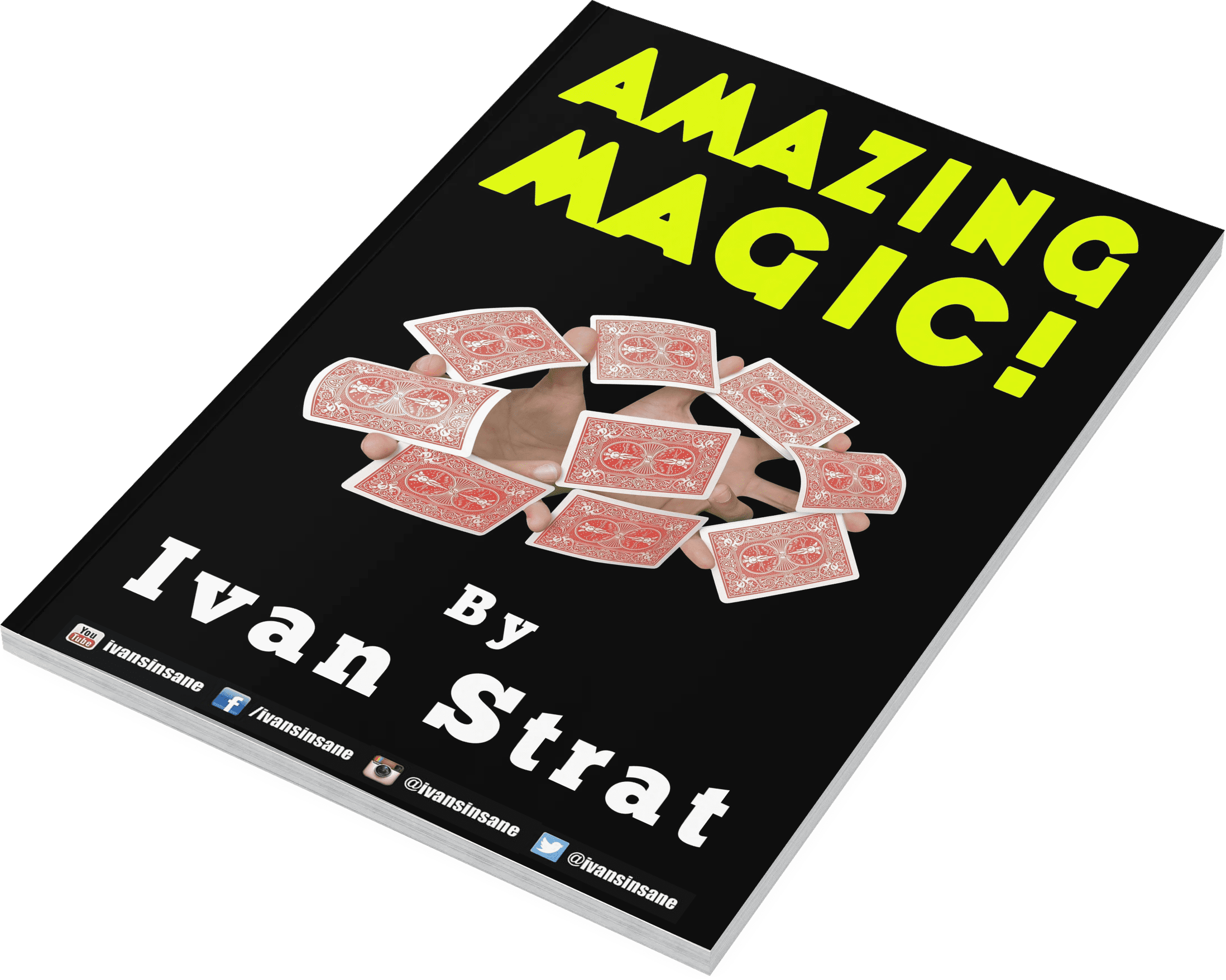 BONUS #6
FREE MAGIC EBOOK
A downloadable magic book that teaches how to do 13 simple magic tricks.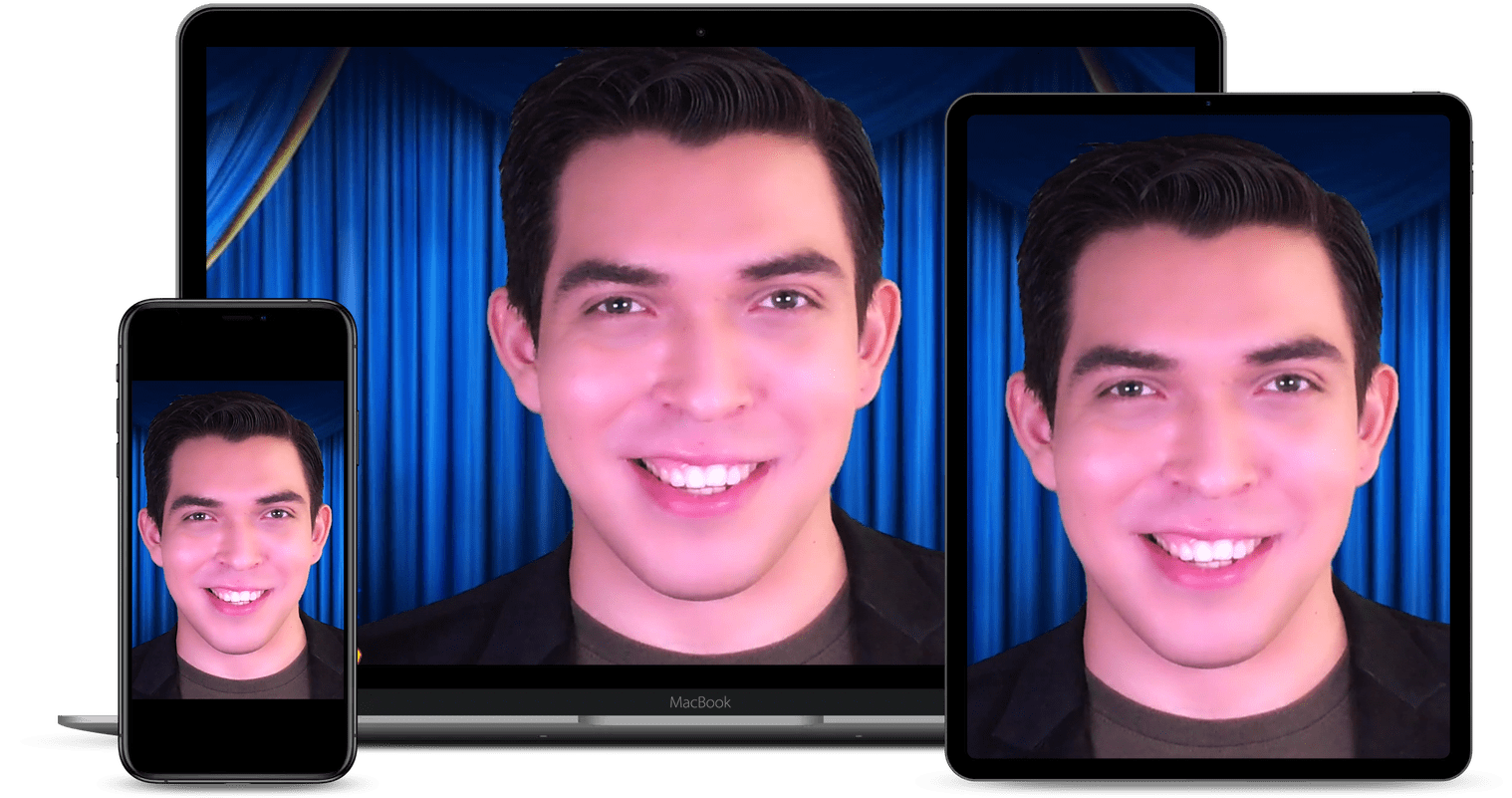 BONUS #7
TUTORIAL VIDEOS for Magical Gifts
Ivan will share a special private link that goes to a secret page on his website of magic instructional videos, taught by Ivan, for all of all the tricks in the above magic kit, magic wand and magic book!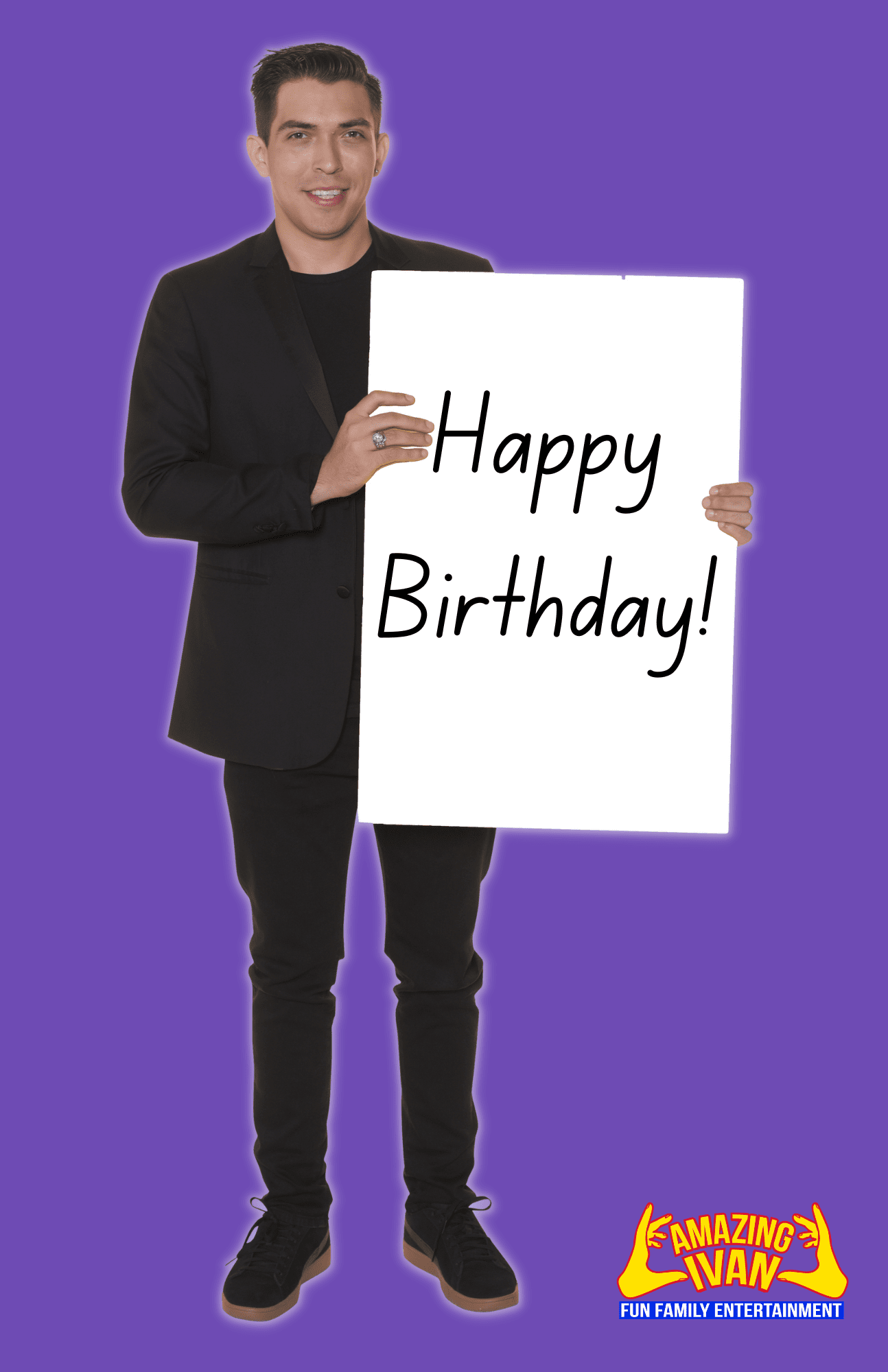 BONUS #8
GIANT BIRTHDAY CARD
Autographed Poster that acts as a "big birthday card" for everyone to sign.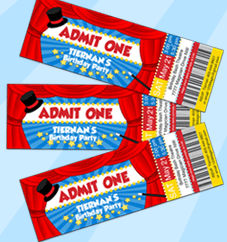 BONUS #9
FREE Magic-Themed Invitations
Free Editable Magic-Party-Themed Printable Invitations. 3 designs to choose from. Easy to edit & print at home.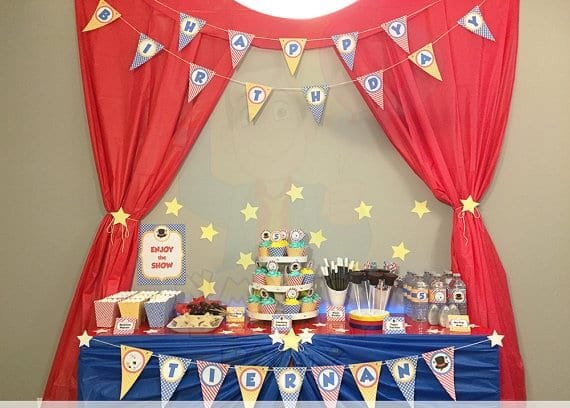 BONUS #10
FREE Magic-Themed Decorations
Free Editable Magic-Party-Themed Printable Decorations. 3 designs to choose from. Easy to edit & print at home.
Amazing Ivan Magic Show

($497 Value)

3 Party Guides

($30 Value)

Floating Volunteer

($250 Value)

Balloon Animals or Magic Goodie Bags

($250 Value)

Magic Wand Gift

($20 Value)

Amazing Ivan Magic Set

($40 Value)

Magic E-Book

($15 Value)

Magic Tutorial Video ($25 Value)
Giant Birthday Card ($10 Value)
Magic Invitations ($30 Value)
Magic-Themed Decorations ($50 Value)
The Deluxe Package is a Full hour and the total investment is only $597
 2 Payments of $325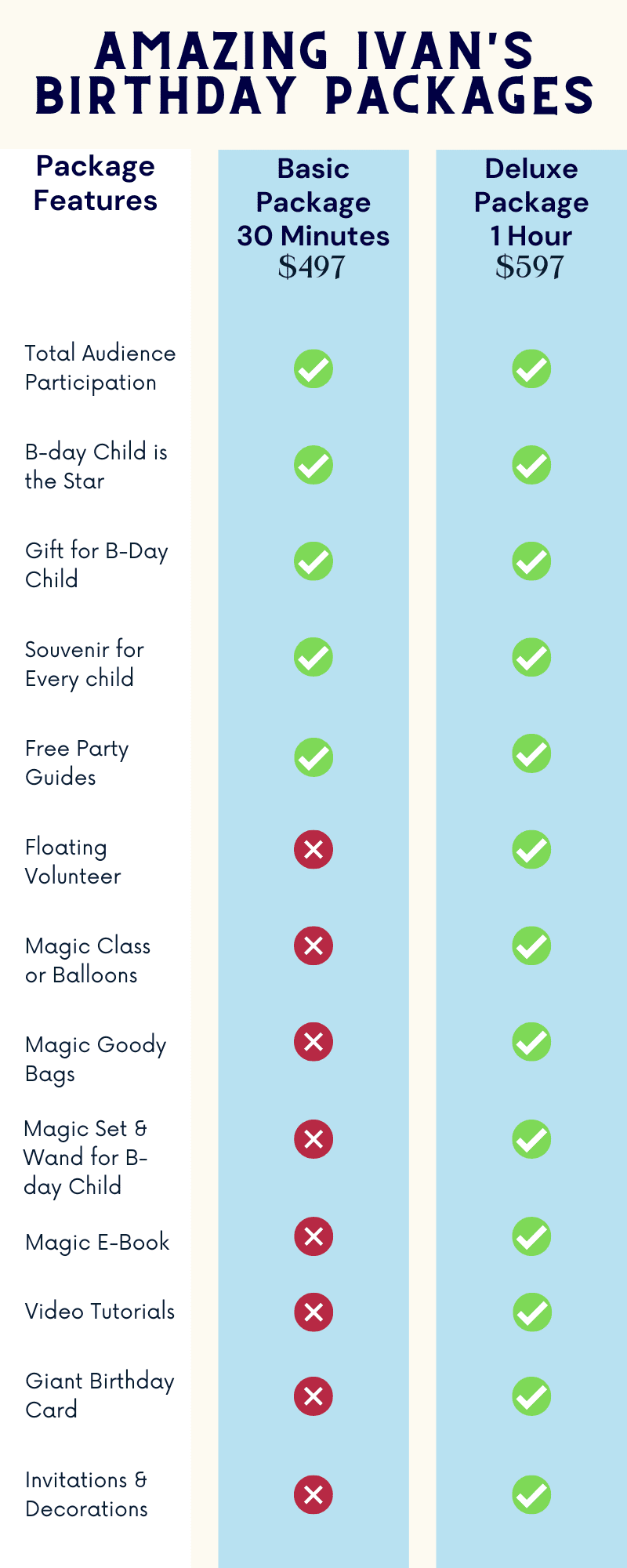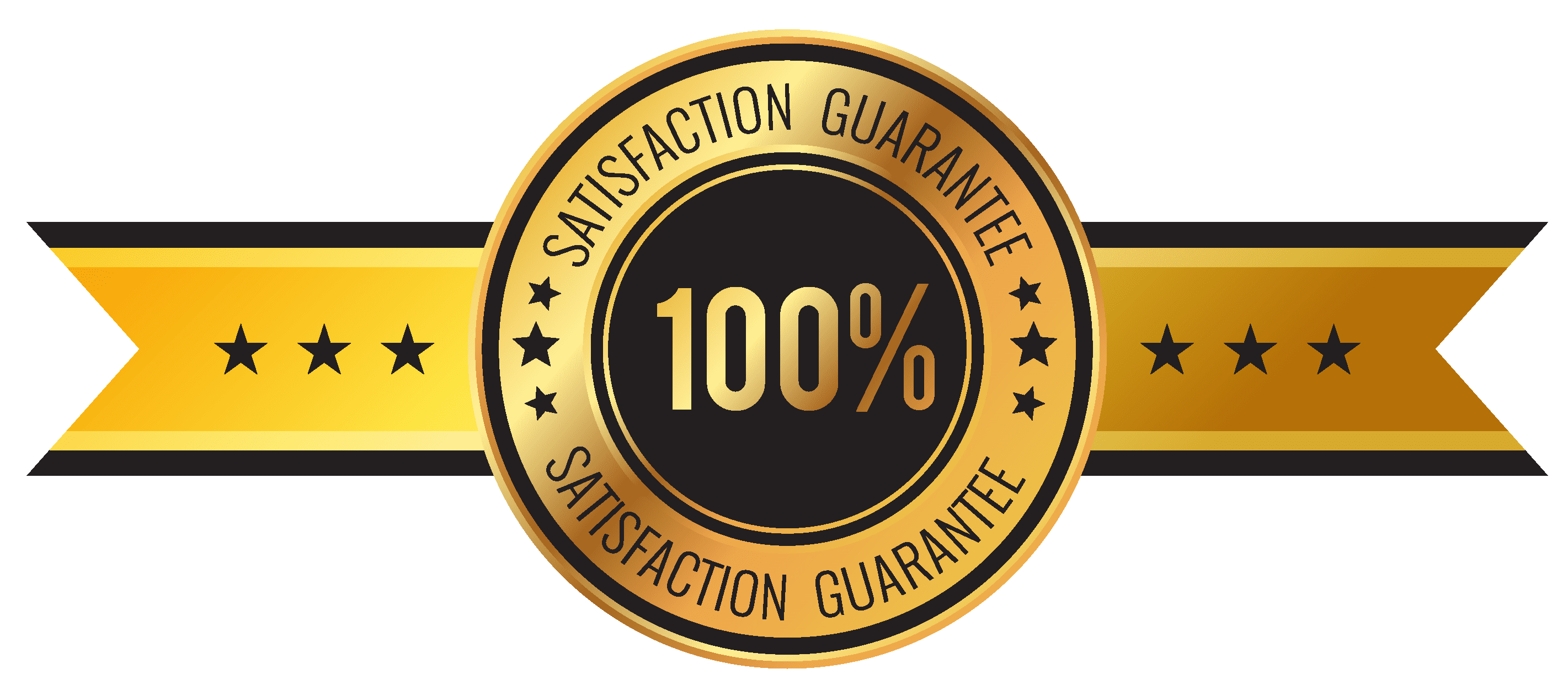 I'm so confident that my amazing magic show will make the event you're planning magical and memorable that I'm going to put my money where my mouth is by offering a 100% money back guarantee. If you're not completely thrilled and satisfied beyond belief, just let me know and you'll pay nothing for the show. You have absolutely nothing to lose and all the risk is on me!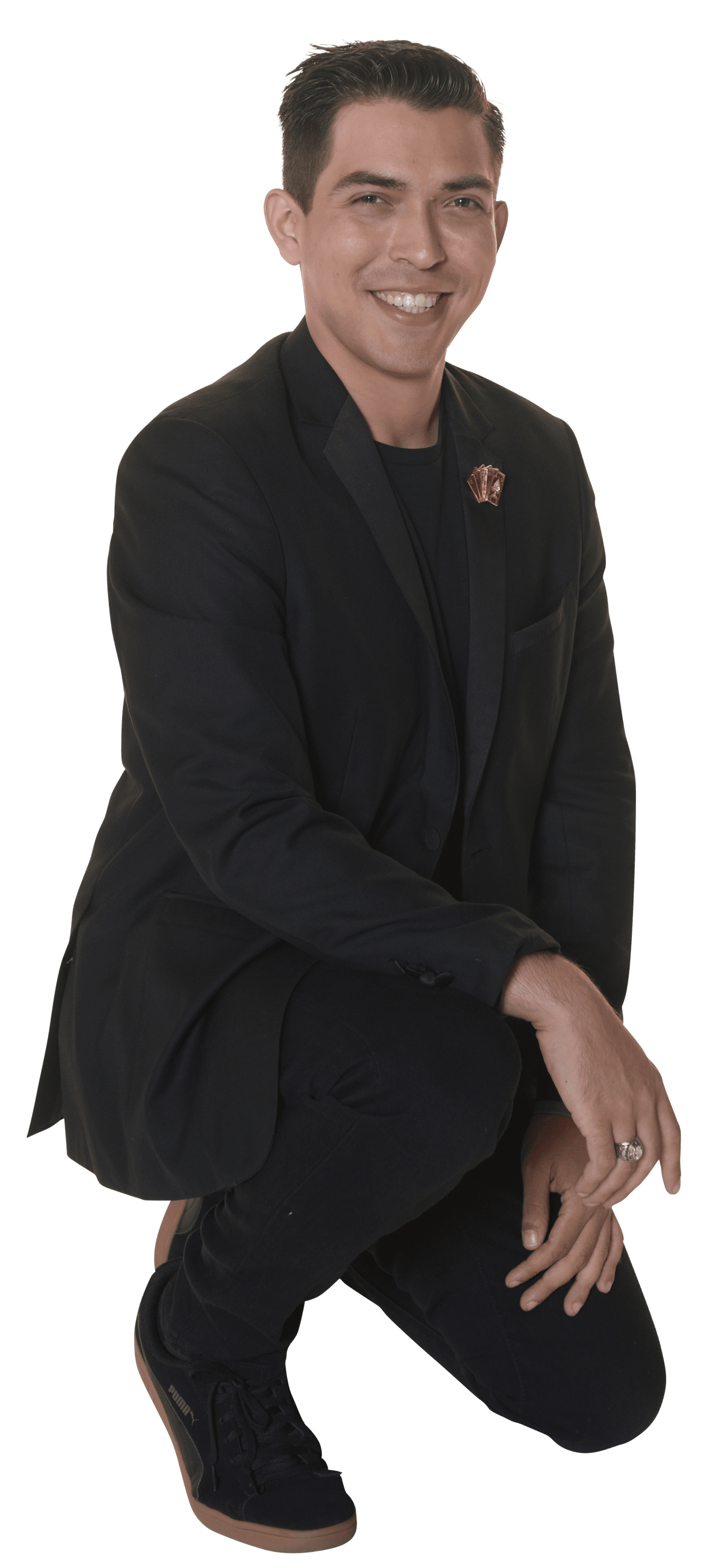 Great…you're one step away from booking a world-class magician and entertainer.
Remember that Ivan's calendar fills up fast, so it's best to book right away to secure the date you want. Just enter your details below and lock in a magical extravaganza that you—and all your guests—will never forget: